feature
Display Idle Devices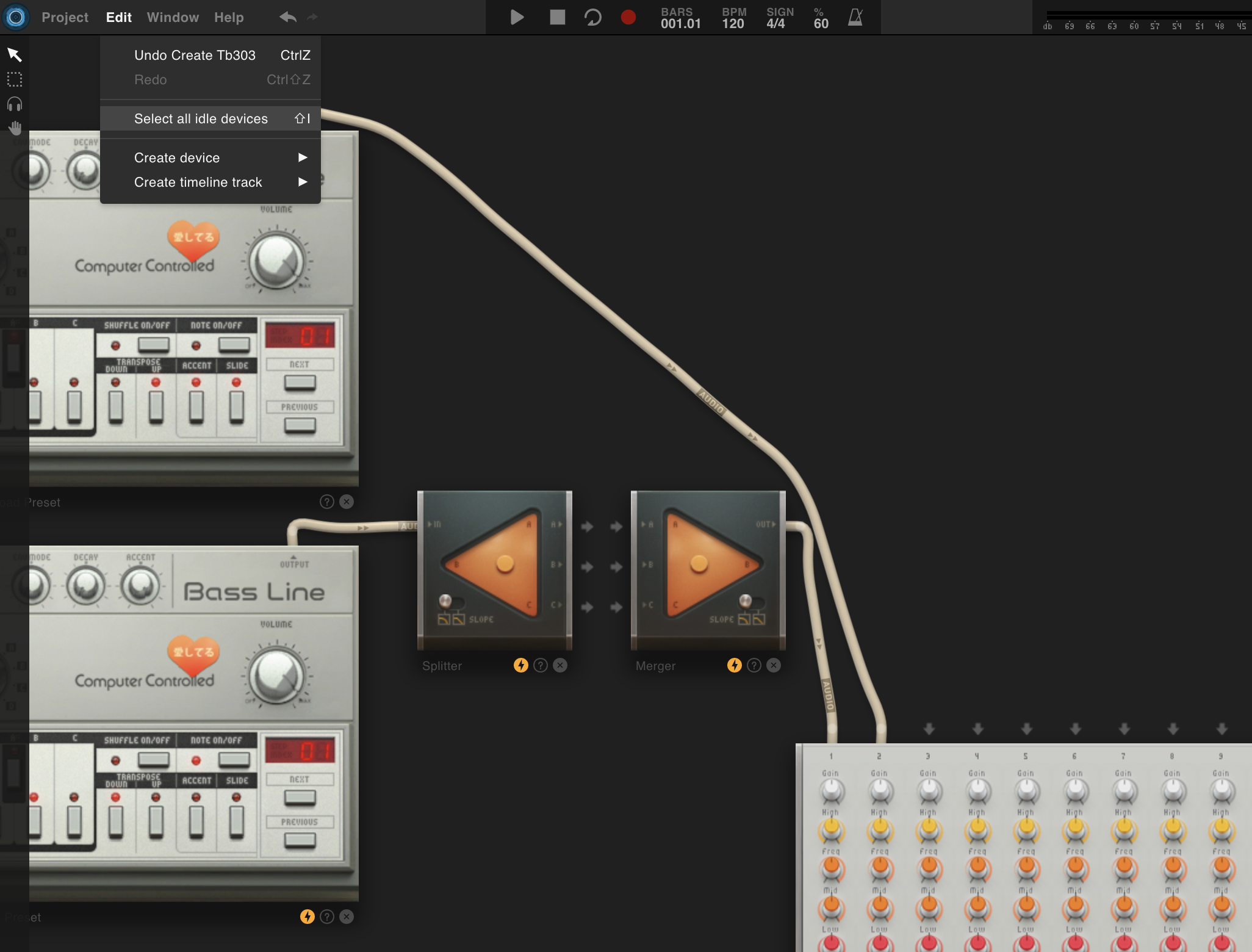 This feature is especially for newbies, but advanced users can also benefit from it.
Often, when working with large arrangements, you might loose track of every single device, and some of them might not be adding anything to the mix. Any devices without a through connection to the output or any processing devices not connected to a generator device are considered idle. Such devices have a yellow warning icon at the bottom right. You can use the new Select all idle devices item in the Edit menu to do just that and then delete them with the Delete key.
Before you publish your track, we will also check for idle devices and give you the option to delete them. We hope that this will help you to keep your setups organised.
Yours audiotool basement ❤︎