new device
New Device・Quasar Reverb
Please kindly welcome our newest member to our device fleet, the Quasar Reverb.
Features
High quality plate reverb
Freezable feedback
Easy on the CPU (less resource intensive than the old reverb)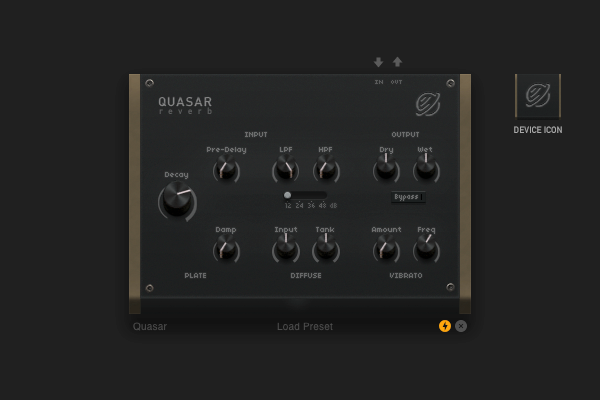 The Quasar is the first community developed device. Big shoutout to Potasmic for developing the algorithm from a (link is only visible to registered users) in (link is only visible to registered users), which we could easily port to audiotool. Many hugs to Kepz for modelling and rendering the knobs. A huge thank-you to Jordi Moragues for his ongoing help in debugging and testing and to /kurp/ (remix comp) for naming the device. Special credits go to sndbrgn , Kepz , Apollo , Cal Lycus , Known As I stays home , Inavon and ollie (is back) for their valuable feedback and suggestions.
Quasar Manual | Quasar Examples
Please share this exciting news with your friends on social media. Thanks for your help!
Yours audiotool basement ♥︎