patreon
Studio Colour Themes For Patreon Supporters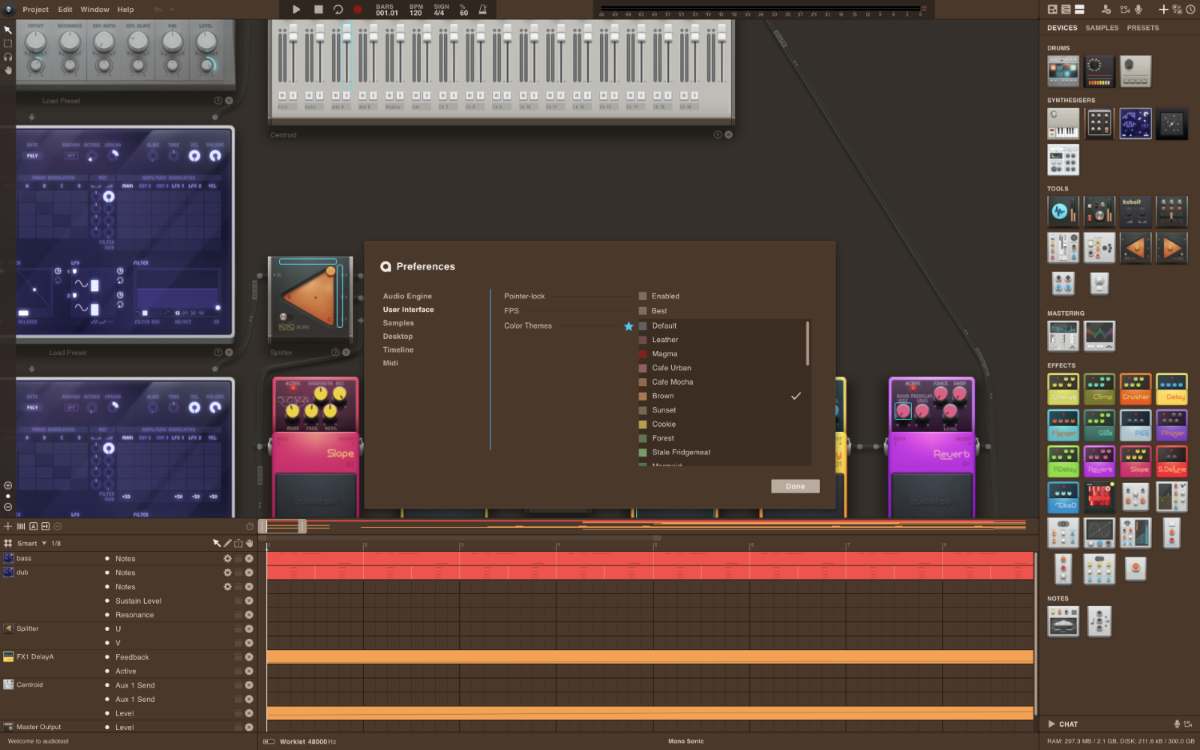 Dear Patreon supporters,
here is another requested feature to show our appreciation for your continued support. You can now customise Studio's colour theme to adapt to your lighting conditions or to your specific mood.
Just choose Window > Preferences... on the top menu bar or press Shift + P, click the User Interface tab and choose an item from the Colour Themes list on the right. The Studio's UI colour will change accordingly. You can also quickly browse through the list of provided themes pressing the up and down cursor keys.
We hope that this feature will make your hours spent in the Studio more pleasant and promote your creativity.
How to become a Patron?
You can support the development of audiotool starting from just 1$ a month.
Click Connect >> News >> Become an Audiotool Patron and follow the instructions.
FAQ
Support >> FAQ >> How does audiotool pay the bills?
Thank you.
Your audiotool team