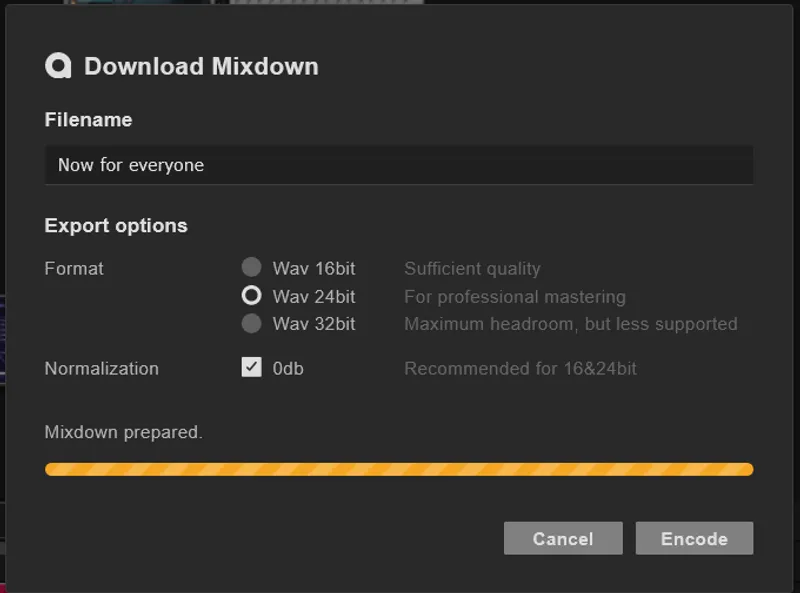 [Edited by RN]
Update: This Feature is now for everyone
we are offering you a feature that will simplify your work-flow when releasing your tracks on music distribution platforms. You can now export audio from within the studio as 16, 24 and 32 bit uncompressed WAV files with an option to normalise it to 0 dB.
This allows you to send a demo of your track to a friend or label in progress before publishing, export stems from your project to process elsewhere, compile a high quality Bandcamp or Soundcloud album or score that short film or YouTube video you always wanted to make. Just as you support us with your contributions, we hope that this new studio feature will make it better being able to support your creativity.
How it works
Choose Project > Download Mixdown... from the top menu and set the export options in the download dialogue. The audio for the mixdown will be taken from the StereoOutput device or from any cued audio source.