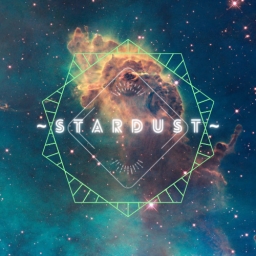 〜STARDUST〜
I hit 70? !!!!! thx guys ! :) feeling weirdly happy now..........
Please listen to my this and tell me what you think :
Down Hill
/
vs. Spectral Titan (ARC's 40 Follower Special)
〜
my idols turned into freinds:
@Vizil (remix comp)
[]
@ARClegend_18
[]
@Snowfire
[]
@Angel
[]
@ØutOfBounds
[]
@WOLFEYE
[]
@CeRiXyn
[]
@Sandburgen
[]
@EscapingReality
[]
@Hydroelectric
〜
My idols aka people I hope to add to the above list but I am still working on:
@Vulkron
[]
@SYNRGY
[]
@Zir0h
[]
@Vexta
[]
@dove
[]
@@nomadnohome
[]
@Alko
[]
@Tim Derry
[]
@Xavi
[]
@Stormdrain
[]
@Icebox
[]
@flw(bak)
[]
@The Fourth Dimension
〜
The best peeps:
@who?
[]
@NightWave
[]
@dead account/graveyard
[]
@FUTURISTIC
[]
@Amp7070
[]
@MOOSE IS BACK BISHHHHH
〜
My goal here is to basically learn as much as i can and be flexible between genres so im always on the hunt for new teachers!
my favourite songs are listed in my one and only album. Go check it out.
〜
Random thoughts:
''Everything you see around you can be gone the next moment. Treasuring what you have now will make you a treasure to those around you tomorrow.''
''Everyone goes with the flow and nobody get anywhere. Legends made their own flow. Make yours and others will start flowing with you. Do you want to known as somebody who went with the flow or as someone who made their own flow?''
''The sharpest blade goes through the hottest flames.
The brightest stars go through the darkest depths.
To become extraordinary one must face challenges. Embrace adversaries and challenges for one day they will make you the best you can be. you can let them define you or you can define them''
''lol why am i like this?''
==
thanks for taking the time to read all this (even if it was boring). Feel free to comment on my wall whatever's on your mind. Write on my wall if you wanna collab. I'll say yes most of the time unless i got too much on my plate.
Sooooo........that pretty much sums it up.
81 Followers 57 Following about 1 year ago Joined