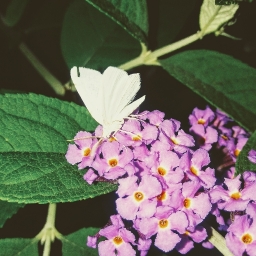 ALEX LØRØNZØ
ALEX LØRØNZØ
House/Bass House/Future G House/#EctoBass
Shogun
Detroit, MI
Help support the ongoing cost and development of Audiotool!!
(link is only visible to registered users)
I produced my recent songs with Abelton Live, a MIDI and a mic.
I've been playing guitar for 10+ years and own over 20 instruments.
@ak_k
is my brother so go listen to his stuff!
Strange
2nd account -
@ICEMOON
Check out and listen!! I'll do the same for you F4F, i love listening to all music.
(link is only visible to registered users)
(link is only visible to registered users)
Ą̧̧̡̛̛̛̛̛̪̠̰̰̫̤̼̻̫͍̞̻̜̪͈͓̥̭̪̤̞̬̘͇̗̖͚̹̳̭̞̜̞̯̱̭̫̱͉̬̝̩͔̗̲̩̭̈́̃̀͗̏͌̿̇̋̍̇̀́̃̍̿̉͒̔́̈͗̊͆̀̿̇̉̀͐͛̌͒͛̓̏́̑̐̍̀̔̀̅͘͘̕͜͝ͅL̢̡̨̨̛͕̙̲͙̱̮̺͉͔̩̺̲̪͙̘̠̼̥̹̪͓̝̥̻̬̜̗̘̯̰̯̬̹̲̼̭̹͍̰̜͙̯͕̩̖̗͈̱̈́̉̽̾̓̅̋̄̔͑̑̇̽̄͐̓̈́̒̈̀͌̑̇̐̑͒̔̀̀͌͐̒̔̏͌̍̑̆̏͛́̃̊̾̄̌̈͘̚̕͝͝ͅE̢̨̢̨̧̨̛̪͇̝͇̱̝͕̖͓͇̹̟̭͖̫̪͚̰͙̣͕̤͚͎͙̘͉̗̩̤̗͉͉͙̞̘͕̪̭͇̦̞̮̣͇̾̈͛͗̇̊̾̃̆̉͂̈̂̆͛͑͂̈́͌͒̾̀̃̋͑͊͌̈͗͂̿̃̈́̌̒̇͒͂͛͌̿̑͗̂̕̚̕͘͜͠͝͝ͅẊ̨̡̡̨̟̱̪̫̺͎͇̤̣̥͍̼̲̭͍̮̦͈̫̥̟̤̮̦̳̯̳̘̣̥̜͚͈̻̥̞̱̰̣̬͎̣̞̦̯̤̱̐́̈́͆͊̅͛͛͂̃͒̅̈́̀̎̌̑͐͋̓̊̿͋̈́̀̀̎̈́̓͛͋̏͂̈̾̇̇̽̓̂̒̀̏̕̕͘͜͠͠͝͝͝͝ͅ ̨̨̡̡̛̬̳͙͚̣̥͉̹͙̪̪̺̭̤̥̻̩̜͙͍̠̙͚͔͔̯̼͕̩̲͚̲̱̝̗̦̙͔̦͔̥̟͔̥̹̈́̾́̌͐͗̀̀̎̀́̾̂̿͌̾̀̿̏̅͆́̆̄̄͊́̓̂̎̈́̀̆̽͗̈́́̀̓̾̑̋̔̎͑͐̚͘̚̚͜͝͝ͅͅͅL̡̧̢̡̨̧͙̣̰͉͎̥̘͓͔͕̜̰̩͎̺̘͓̪͚̟̪͈̥̯͍̺͍̫̺͔̮̯̫͔͎̺̖͖̹͕̻͌̾́̆̎̽̔͒͊̀̔͐̇̿̈́̾͛̀͑̏̀̆̔̾̑̿̑̽̄͛̀̈́̃̋̈́̉̊̊̋̃̒́̉̋͆͛̊̆͊͘͜͜͜͠͠͠ͅͅͅƠ̧̡̨̡̛̛̘̦̦͖̘̙̙̙̞̟̜͕̤͙̳͓͚̘̞̻̹͉̮͕̫̠͈̳̲̥̮̣̠̗͓͓̞̳͕̣̗̦̰͍̺̔͑̆͛͗̊̈̒̃̏̇̄͂̓̇̔͂̓́͆̑̄̍̎̈́̑̃̌͆̇̈̾̎͆͂͌̈̎̋͊͗͒̈́̚͘͜͝͝͝͝͠ͅͅͅR̡̡̝̯̱͍̫͓̠̥̱̹͇̗̼͓̜̠͉͙͍̞̺͈̞͔̘̬͉̼͎̖̤̗̫̯̹̳̫̭̥̼͍͉̪͚̝̻̲̹̝̦̀͌̂̈̒̀͌̑̋̎̃̀̈́̈̇͂̀͊̈́̍̋̒́̀̿̔͂͗̊̉͌̒̆̉̊̊̌̑͑̐̍̅̐́́̕͘͝͝͠͝͠͝ͅǪ̧̧̡̧̛̗̭̪̝̤̼͍͈̘̥̦̤̻͓͇̱̣͚̞̼̣̩̹̭͕͕̯̦̜͔̻̮̳̤̣̖͔̯̺̥̳̥̭͔͈̣̿̈́̀̀͆̊̄̎̌̑̐̃̄̈́̅̃̄̇͛̉̅̾̐͐͑́̉̔̀͒͌́̔͋̅̓̅̎̈́͒́̇̇͘͘̚̚̚͜͝͝͝͠ͅŅ̧̢̧̛̬̟̱̗̱̮̜͚̯̲͖̻̰̠͈͉̖̪̺̳̥̖̟͎͉̪͎̭̗̙̠̺̗͍͉̺̩̙̖̲̦̟͕̤͗͑͆̈̉͛͗͛̽̍̋̒͊̽̉̉̾͗̓̌͆͌͆͗͒͑̀̆̈̇̂́͋͆͋͆͂͆̄͛̽͘͘̕͘͜͜͜͜͝͝͠͝͠͝͝ͅẒ̡̨̨̡̧̡̛̛̬̱̟̙̬͇̙̻̝̭̞̯̖͓̞̬̝͇̝̩̳̹̪̺̫͙̟̯̥̺̤̭̩͇̤͖̜̭̱͚̣̝̠̉̀̀̊͆͗͛̍̈̽̈́͊̌̋̓̇̀̈́͌̽̀͊̋̉͛͛̀͒̀̄͐̇̾̌͂̀̎̾̑̑͒̿̐́̚͘͘̕͜͝͝͠ͅͅǪ̡̧̨̧̨̡̟͖̜̤̜̬͙̬̮͈̗̜̪͕͓̥̜̮̙͚̰̟͚̥͈̝̟̲̲̥͙̺̙̩͍̺̘͖͎͔͍̘̹̟̱̒͊͊̂͋̈́̿̋̈́̓̿́̈́̀̀̄̀̿̽̓͗̑̐̆̌̉̅̀̍͑̉̋̍͋̈̏̌̍̓̒̈̆͋͊̽̾̅͘̚̕͘͘͠ͅ
711 Followers 739 Following about 2 years ago Joined