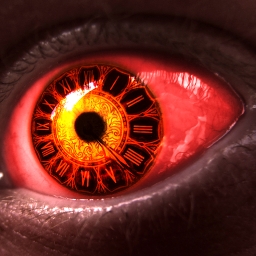 Comatoast
Alex, from Colorado!
Check out the comachorsm collab account.
Life In The Fast Lane
soundsystem wicked !!!!
wonderful life
Also Make sure to FOLLOW Dj Chorsm, Abaddon, Vhh, Uprising, Tornsage, Dj simplex, 808 chunk, Sandburgen, Arche3.0, Dustin Ross, Sound hunter!!!! And Bludude with some of the heaviest wobbs around!!!!! Traffic Lights, OscarOllie, Skyvoicer, Tyburn,Olondro,SouthBronxDen, Dronealpha!!
SERIOUSLY THOUGH FOLLOW DJ CHORSM YOU WILL NOT DISSAPOINTED! ALSO CHECK OUT sKruhmpshus!!
The collab is called Eyesofhebeholder!
limitless boundary
Track you have to hear, SKYVOICER
The Ghost ( Eisenberg's Tape Edit )
Another track that needs to be heard
Underworld
Track you have to hear goes to LAYO!!!!
The Rise
Another track that MUST be heard :) Its candy for the ear hole :P
It Just Is
Uprising, because you know he is uprising :P
GIRL (you made this choice)
Simplex for his ever growing skills :)
Skyline (Original Mix)
This is a must must MUST hear!!!! Skyline by Infinity :)
(link is only visible to registered users)
Kamaro!!
Tonic Thoughts- Skies on Fire (Original Mix)
More simplex :)
Heisenstep
Syntax with some massive dub!
Dark Energy
Jambo!!!
my backyard is flooded
Ryan Wessel!!!
Foolish Love - featuring Oedipax
Sandcripten!!!!!
Atlantis
in5omniac!!!!
Perigeal Fulcrum
Djembeman!!!
Looking For The One
SouthBronxDen!!!
The Quest for Tanelorn
Granpaw, THIS IS A MUST MUST HEAR, DO NOT IGNORE THIS!!!!
507 Followers 432 Following about 7 years ago Joined