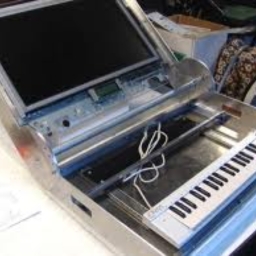 INC
International Noise Control.
We are a group of artists that have decided to come together and make music as a collective whole. We have met each other via the internet and have decided to use this site as a means of colaborating our works. We will be producing our material from our studios and downloading short samples here for later use. We hope that this will allow us freedom of creativity without the pressures of working together that can destract us from our day to day lives. We hope to get to know this community well and receive feedback on our material before we begin marketing it. Samples will be for everyone to use as this, we believe, is the nature of the business. Final tracks will be reserved by International Noise Control and the artists involved. We hope to add members to this group eventually and begin our own recording label that will feature our artists collectively and hopefully independently some day. International Noise Command is:
Dr Beats
El Diablo
Dream FX
SunKiss
We hope to eventually add names to this list as we progress.
So, Hello Audiotool!!!!
Look for our samples under INC.