website
New Share Track Options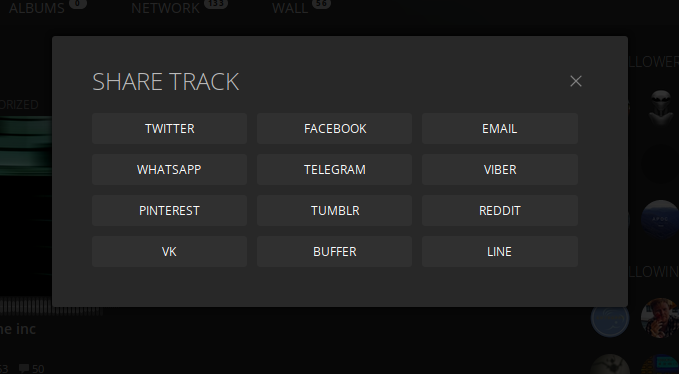 We tried to show the "share track" dialog some love. It is now possible to share to WhatsApp, Telegram, Pinterest, Facebook, Twitter and more.
On Android, it uses the native sharing interface of your phone, which (depending on the apps you have installed) may give you even more options. Check it out!
Create an account or Login to write a comment.