update
Automation Curves!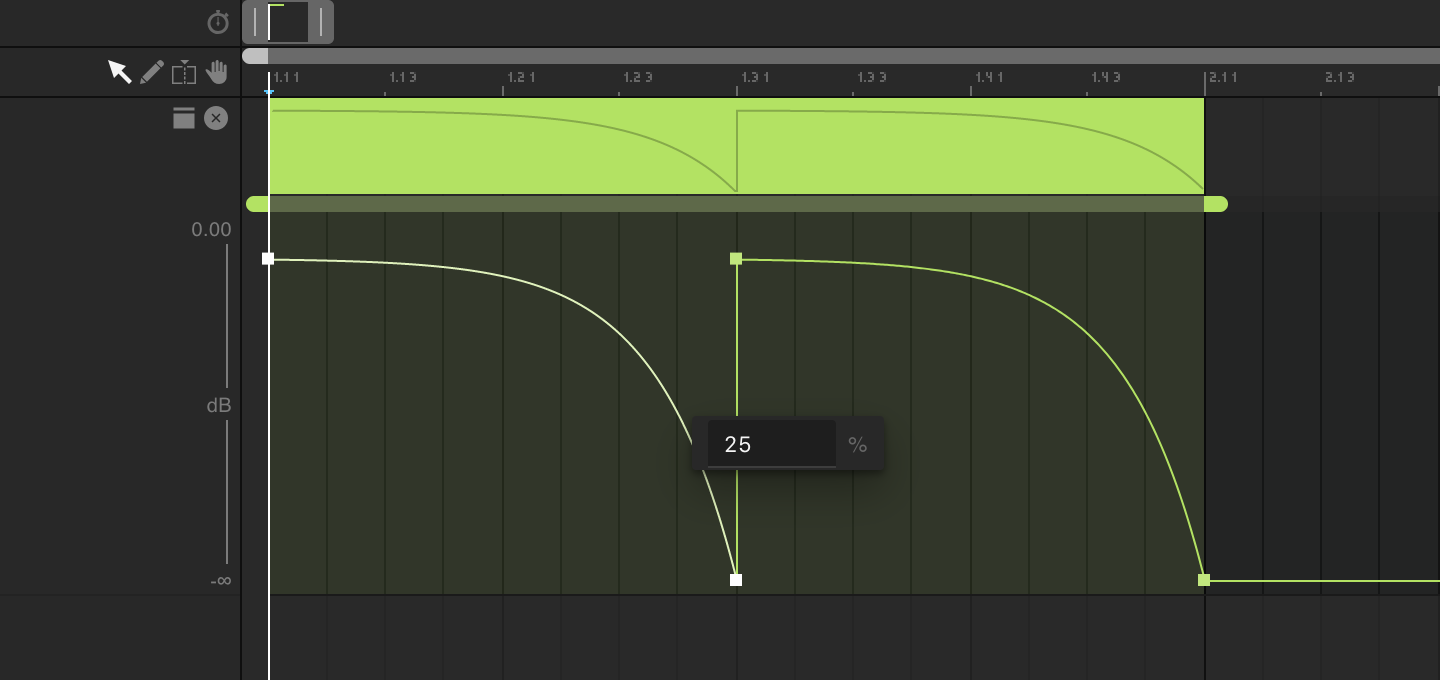 Many users requested having smooth curves in parameter automations. We heard you!
How It Works
Creating curves is quite easy. Just drag the segment between two events to adjust the slope of the curve. Double-click a curve segment to adjust the slope by entering a percentage value. You can also select multiple segments to change them with a single drag. Have fun!
We are looking forward to see how this boosts your creativity!
Yours audiotool basement ❤︎