update
Desktop Rendering Update (WebGL)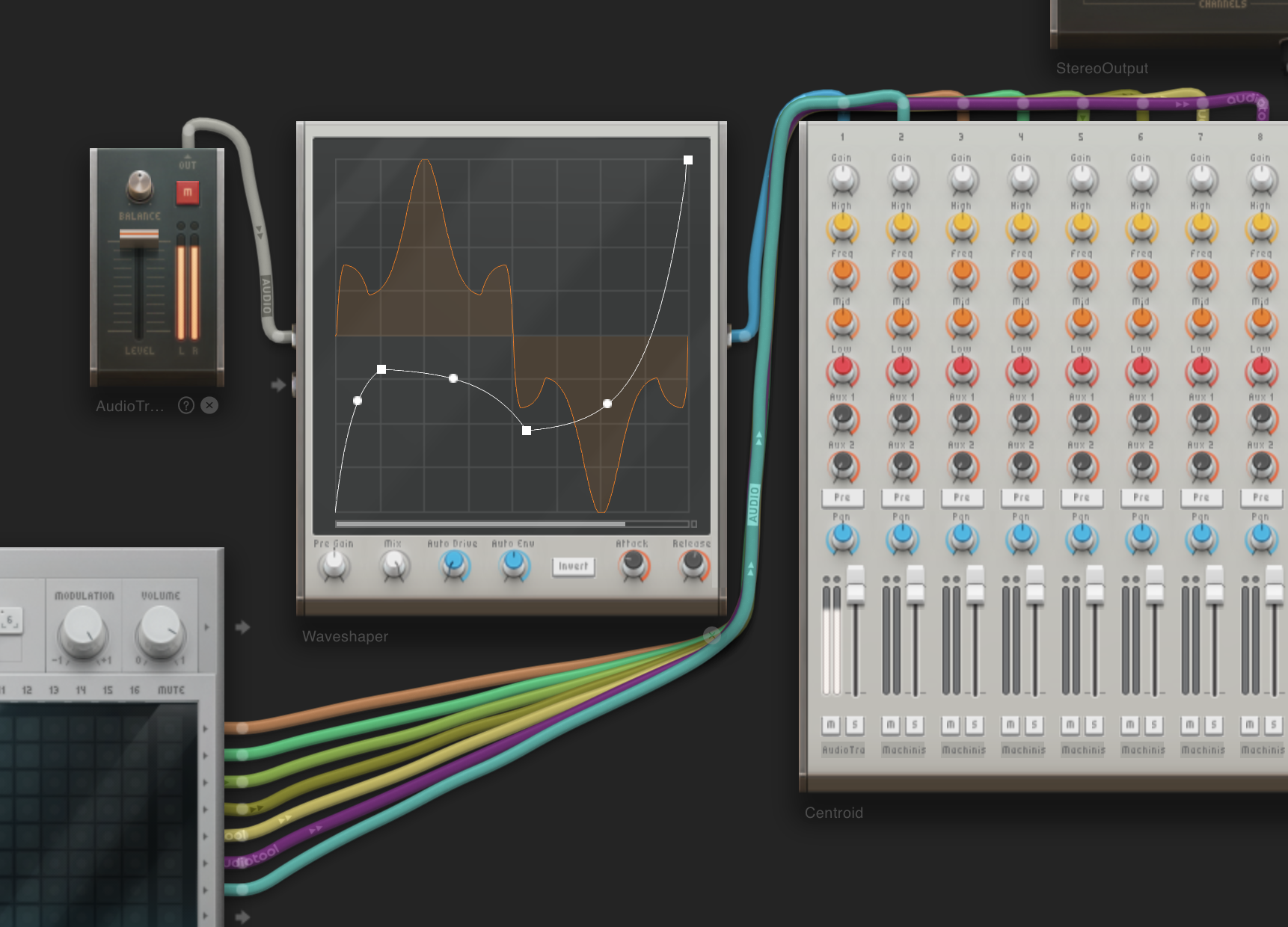 We are happy to present you an update to the desktop which should speed up things in general. The rendering is now happening on your GPU, which should unburden load from your CPU. This does not make the audio-rendering faster per se, but your CPU gets some extra time to work on it. We also tested this new rendering engine on two different Chromebooks, looking at overall better performance.
Cables
Since the GPU can do some extra work now, we have implemented coloured cables and textures for better organisation of your signal flow. You can choose from three different colouring strategies or change the colour of a single cable by using the context-menu. For very slow GPUs you can switch off high-quality rendering. Check out the Preferences to explore all new options (⇧P, Desktop).
Other Goodies
Waveshaper now displays the input on a meter for more control on the transfer-curve coverage
You can toggle the FPS in the Preferences (⇧P) to transfer more cpu-power to the audio-rendering or go up to 60fps for very fast machines
We appreciate any feedback!
If you encounter any issues, please check out Support >> Help >> WebGL pitfalls and how to fix them
Yours audiotool basement ♥︎