update
New Application Design!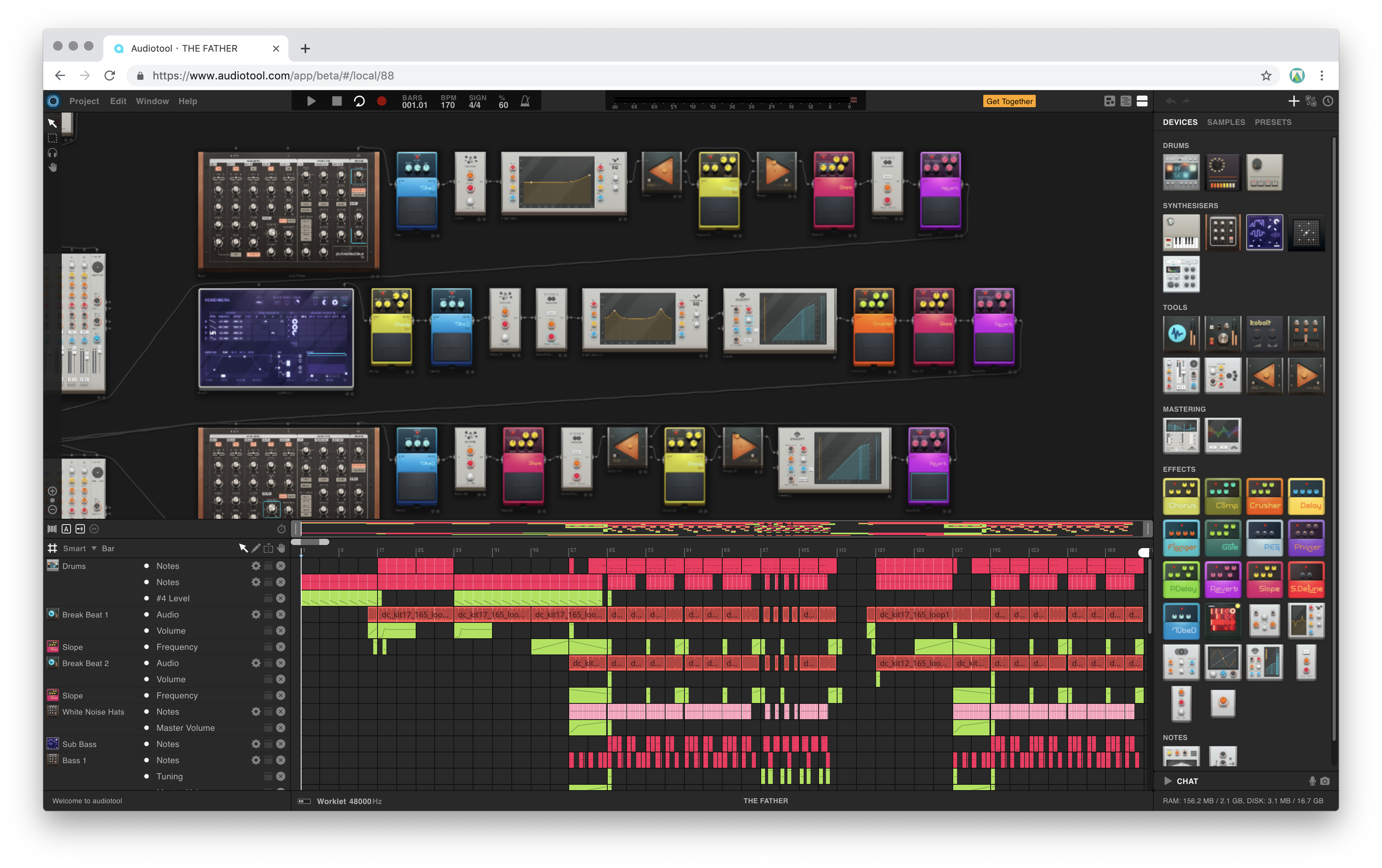 As announced recently, we are happy to launch the new user-interface foundation of the audiotool application today!
New Features
Faster booting time
New compact layout
Many design improvements
Device icons in timeline
Collapsable text-chat
Right click track name (or shift click) to enable/disable all other tracks in the timeline
Decline invites and/or delete local tracks directly from the project browser
Quick-filter your projects in the project browser (Unsaved, Draft, Published,...)
DSP load meter
Restore many application settings when switching between projects
Reset groove and micro-tuning option
Reworked preferences (now a dialog)
Many many bug fixes
Please make yourself familiar with the new features and report any bugs here Bug Report
Have fun! Yours audiotool basement ♥︎
Create an account or Login to write a comment.