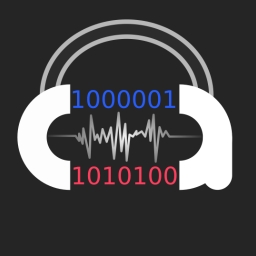 Known As I
Read this before posting on my wall.
I'm a full-time developer for audiotool but this is my private wall.
• Feature requests belong to
Feature Request
• Bug reports belong to
Bug Report
• General questions belong to
Help
I usually read all the messages on all boards, so there's no need to post this stuff on my wall. I will delete those messages without notice. 
► General stuff ◄ 
Since I'm going to stay for a while, it doesn't hurt to provide some technical data about myself.
I'm living near Cologne-DE, have two eyes, one nose and I'm not a robot (AFAIK).
Place, where I do not live: (link is only visible to registered users) 
► What I'm good at ◄ 
• Math, physics, programming, bug-hunting
• Sound-design
• Abusing any tool in reach
• Redout (racing game)
• Staying up late
• Lots of other geek stuff (3d-printing, robotics, astrophotograpy, ...) 
► What I need to work on ◄ 
• Arranging, mixing, music theory (I seriously don't know how to glue my sounds together)
• My urban dictionary definitely needs an update (still using the 90's edition with lots of marginalia)
• Playing the piano 
► What I like ◄ 
• Big fan of Ophidian - (link is only visible to registered users)
• Hardstyle/Hardore/Rave (ye olde)
• Piano 
► What I dislike ◄ 
• Spamming self-promotions without saying a word
• Not using the given functionality (reply, edit, like, downvote)
• Low SNR on the Boards (lmao, lol, lel, heeeeeeelp, MY KEYBOARD ONLY HAS CAPS!, gimmegimmegimmeorelse!!, see me posting without reading the topic!, ... the usual stuff no one likes to read)
• Disrespecting privacy
30 Followers 12 Following about 4 months ago Joined