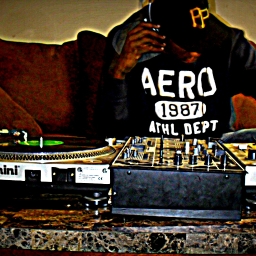 1

Followers
0

Following
Joined

about 11 years ago
small time music maker straight out of Williamsport, PA. Plans on rising towards the top and entertaining the world with sounds from all genres. Whatever comes to his mind, hits the waves and when those waves hit your ears...Cowabunga.
I enjoy decade music from 50s big band/swing, 60s rock n roll/motown, 70s disco/funk, 80s hip hop/funk, and of course 90s hip hop. Though i am not oppose to any genre. I even enjoy SOME country tracks.
Create an account or Login to write a comment.