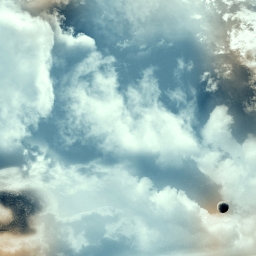 SkyFlyer
Been a DJ in the illegal Rave years, and then a crew of six of my best mates built up a nice 13 grand studio together . (My man BART formally known as "Served chilled and Ice Minus" in the old). Drum n Bass all the way,and started to gain a couple record deals. I sneakily made odd tunes(for our own pleasure) with the help of Chris, who also loved a bit of ambient, while I looked after the place when they went out to play new tunes,party,and promoting. It was seen as a waste of studio time by the others and were told off whenever caught. You should be makin Drum n Bass. THATS what we do!! Chris was a whizz with the Akai and we would find the sounds together and write the patterns. Then try to record it off for our own so we could listen to it, and reset everything so they wouldn't know. Lol. And we made some beautiful stuff.
Moved away from there many years ago now, and have been trying to find a way to music again. So tried newer Cubase but its taking a long time to sink in now im older,and Chris used to do the actual sampling with an Akai(how old am I). lol
THEN came across AUDIOTOOL!! FREE AT LAST!!
I like the idea of everyone sharing samples and tunes. A kind of collaborative creation! And getting comments and advice from likeminded people on written tunes. Hopefully i will learn more from better artist, and with some advice and help I can give back too! Constructive "help" can only improve you!
And I can unleash all the different styles of music I like and get slated for it straight away instead of being found out later. hahahahaha
Look forward to hearing a LOT of good quality tunes and becoming FULLY emersed in the music again.
5 Followers 3 Following about 5 years ago Joined