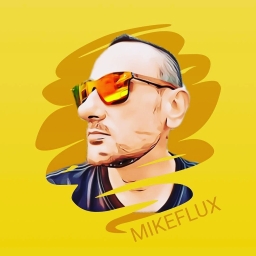 0

Followers
14

Following
Joined

about 2 years ago
In the early 90s, he started playing live in raves in the UK. He was then known as "DJ Ballistic" because his live sets could range anywhere from Acid to house, ambient, and even Jungle. Mike Flux's career as a DJ began in 1990 when he opened for Kenny Ken at the Quest Club in Coventry UK. After building up a reputation in the UK.
Mike Flux became popular in Europe in 1991 when he performed at a festival in Glasgow, Scotland. Two years later, he moved to Cyprus for a few years to do an extended tour whilst also doing production work with numerous other artists, including Frankie Bones, Sasha, and Grooverider.
In 1996 Mike went to the Mediterranean island of Cyprus making Ayia Napa the party island with a lively house scene, capturing attention with his versatility at such venues as Fresh & Funky. His passion and skills earned him the right to headline:
Moondance Northumberland, UK
Perception, Coventry, UK
Fantazia, Essex, UK
Bedrock, Ayia Napa, Cyprus
Abyss, Ayia Napa, Cyprus
Mylos Disco, Limassol, Cyprus
Malibu Disco, Limassol, Cyprus
Hippodrome, Limassol, Cyprus
Tunnel. Limassol, Cyprus
Underground, Amsterdam, Holland
Space, Ibiza
Passion, New York, USA
Fresh & Funky, Portugal
Botanica, Cumbria, UK
Liquid Lounge, Newcastle, UK
Voodoo, Greece
Melody Radio, Limassol, Cyprus
House of Dance, Durham, UK
Radio Napa, Ayia Napa, Cyprus
Kiss FM, Greece
Womb, Tokyo, Japan
In addition to building an impressive resume, Mike Flux works with a community of DJs around the world weaving a network of sounds and assembling an enclave that shares his mixes, sounds, and information. #allabouthousemusic
Create an account or Login to write a comment.