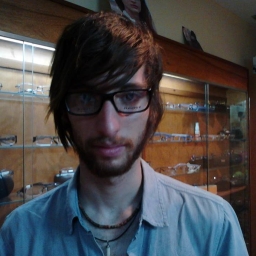 Motion Stasis
My name is Cesar, 21 years old and I'm from Venezuela, I'm studying Graphic Design.
What I Like?
I Love Music, Illustration, Photography, Interior Design, Motion Graphics, Digital Art, Typography, Comics, 3D Animation and many things that my carrer throws. I like music, watch movies & hanging out (partys, gigs, chill places, festivals).
What I Listen?
Well, about the music, I have my own preferences and I'm trying to expand it as I can. I do not give explinations because It's too many.
About Electronic Music?
I've been through many electronic musical influences since I was little, indeed, the first that I liked in that kind of eviroment was "I want You" from Savage Garden, later "Aerodynamic" from Daft Punk and "Days Go By" from Dirty Vegas, then I started to listen my own kind of music away from electronic (As I describe it before). In 2010, I tryed to expand my musical influences and altern it, so I started to listen some mixes and Dj producers like Pendulum, Diode, Nanotek, Donny, Sintax, Hallucinator, Disturbia, Noisia, Prolix, Katharsys, Emalkay, Sub Focus, Deadmau5, etc. Later from 2012 it expands it and I started to listen something diferent like Zomboy, Ryeland, Borgore, Aphex Twin, Modestep, Skrillex, Uppermost, Chase & Status, Rusko, SAVOY, Steve Aoki, Flux Pavilion, Knife Party, etc, then I discovered some recopilations on the web (Thank you YouTube and Indie Shuffle), that shows some mixes like chillstep, garage, electronic, etc; as the names of Mr. Suicide Sheep and Sunday Night Chill with works from Daniel Mehlhart, Blackmill, Lemon Jelly, Boards of Canada, Arkist, Mossy, Fever Ray, Sorrow & Shura, Eleven8, David Lynch, Sun, Submerse, etc. And now I'm trying to add some new influences listening some diferent genres like Jungle and Trap.
8 Followers 11 Following about 8 years ago Joined