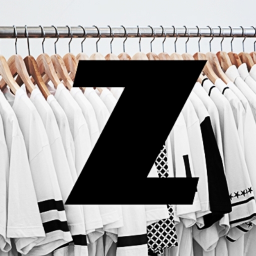 beta tester's interview
Zone .
Another high-caliber member of the beta tester team is Nicklas Anderson aka Zone whose participation was consistently helpful and constructive. Read here how Nicklas sees the Next thing:
When did you start as a Beta Tester? "I got invited to the beta testers group around November 2015"
What was your immediate impression when you saw the new app for the first time?
"The first time I opened the Next application I was met by a somewhat familiar interface. It felt a lot more responsive and graphically refined, compared to the flash application. "
Was the first impression confirmed during your next visits?
"Yes, the application has been performing consistently well on my computer and overall the performance has gotten better over time. The new features, that are implemented, are easy to navigate and play with, i.e. the new additions to the interface do not complicate my normal workflow. It simply makes it easier for me to try new things ( i.e., I now have additional options to pick from, when fiddling with a synth or something like that)."
How did you experience the improvements over the time?
"The reported bugs were fixed fast and new features were added at a good pace, i.e. it always felt like the development was going forward and there were always new features to explore and test."
What are your favorite features?
"I am a big fan of the new reverb option (freeverb) and the new device: Pulsar Delay. I try to create music with "depth" and these effects will really add to this aspect. The waveshaper is also quite cool, i.e. I really like how it is able to add edge to a sound."
What do you think the community will like best?
"I think the live collaboration feature will be popular with the community. It is really going to add to the social aspect of producing music on Audiotool. I can also imagine, that it will add to the educational aspect, e.g. it will be possible to share tips and tricks easier (in a more interactive way)."
What do you think are the main difficulties facing the programmers?
"Seen from the outside (as a simple beta tester), it seems like André and Martin are quite capable and are able to fix and overcome even the most challenging problems and bugs. When working on a project this big, I can imagine, that there are a lot of details and things to keep in mind. In this case, I would like to think, that it must have been hard, at times, to keep track of all the lose ends and have a complete overview of the project."
Message to the developers and the community?
"Keep up the good work! Overall it is nice to see, that the music produced by the AT community and the development of the website and application, are constantly moving forward and progressively getting more refined. "
(link is only visible to registered users)