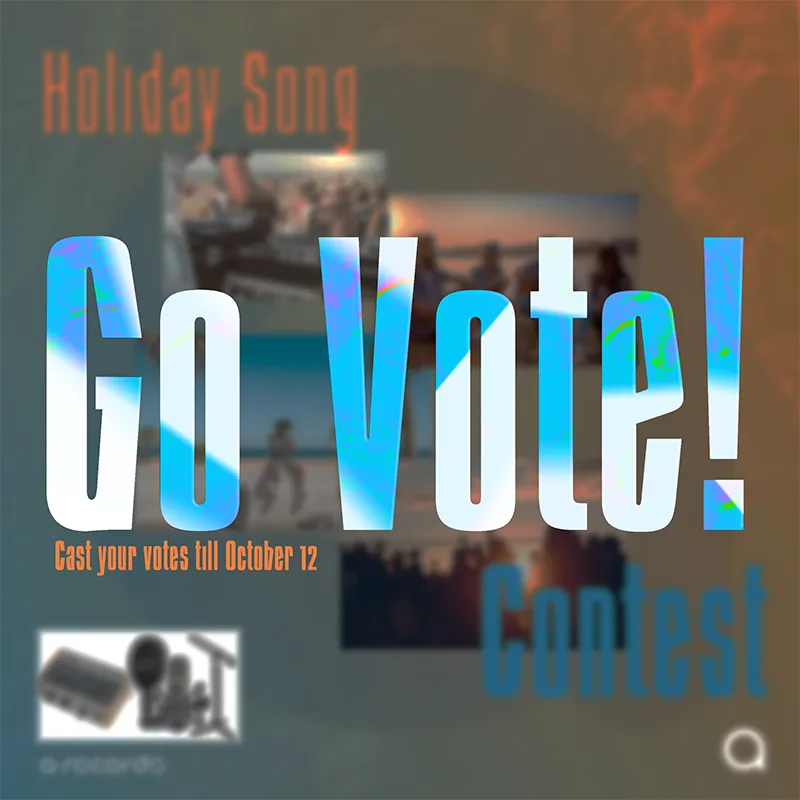 After some initial technical difficulties, we are ready to start the voting phase of the Holiday Song Contest with you. We are happy about your active participation: from the resulting 152 tracks, you now have one week to vote for your favourites. You can choose as many as you want, but each time you vote, its value will decrease. The placement order will only be visible at the end of the voting phase. Until then, it's random.
Cast your votes here: https://www.audiotool.com/contest/holiday_song_contest
Enjoy listening and voting!
Your Audiotool Basement ☮☮☮