Dear fellow audiotoolers,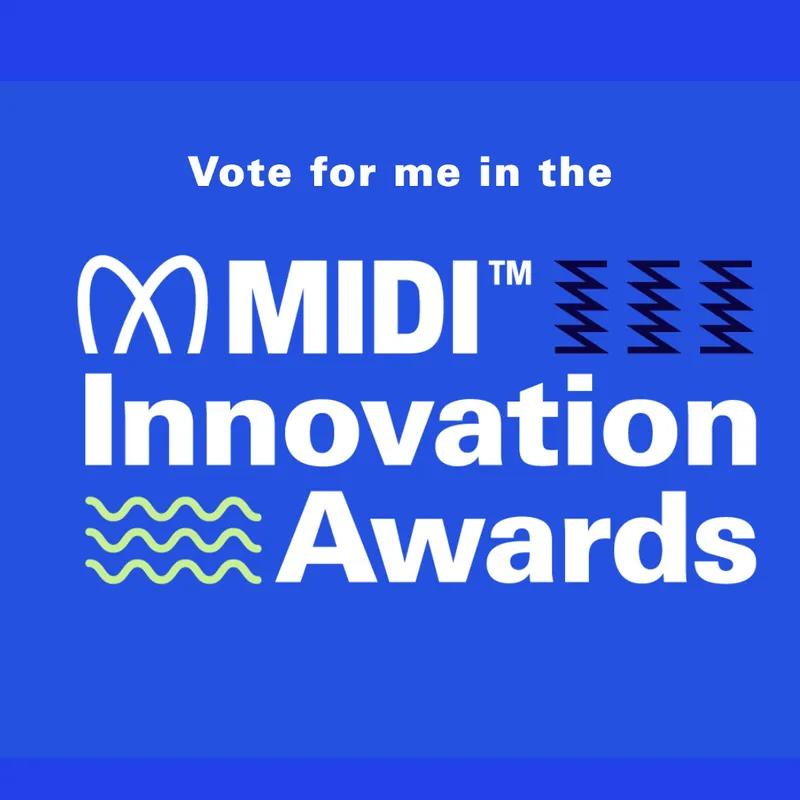 We need you! So this is a call to action. This time you can help us, big time, and your voice can have a notable impact. Please spare 5 minutes and three clicks to vote for us in the MIDI Innovation Awards 2022.
Yes, you read that right: We have submitted Audiotool to the MIDI Awards 2022. 🎉
Quoting the organizers: "The MIDI Innovation Awards give a platform to MIDI innovation. That enables winners to accelerate their product ideas through connections to the industry and increase their visibility among musicians and the NAMM community of trade professionals. The MIDI Innovation Awards rewards thought-provoking products, prototypes, installations and concepts that inspire new, creative use cases."
The MIDI Association organizes the MIDI Innovation Award. Their goal is to expand, promote, and protect MIDI technology for the benefit of artists and musicians worldwide (yes, that's you too!).
There are five distinct categories (listed below) for the 2022 MIDI Innovation Awards. We entered the Commercial Software category. You can find them here:
The voting period started on May 1 and is open until May 14. You will be able to select three entrants from each category to be the finalists who will participate in the May 28 MIDI Innovation Awards show on MIDI.org. When voting, you do not have to vote in all categories, but you must select three entrants in any you vote.
On May 15, a jury will select three finalists from each category by 50% weighing of the public and the judge's vote. The jury includes illustrious members like:
John Kao
Helen Leigh
Craig Anderton
Kate Stone
Yuri Suzuki
Michelle Darling
Moldover
So head over to MIDI.org and vote for us! That will help us tremendously!
Feel free to share this on social media. If you do, please tag @audiotool and use the hashtag #MIDIInnovationAwards.
Thanks a million. 💖
Yours,
Audiotool Basement