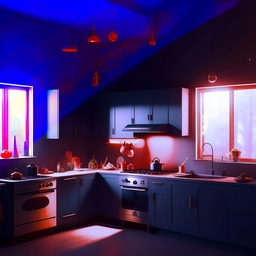 I'll most likely try to repub, because I'm not quite sure how everything sounds without lag(curse you timeline!) There are some things to say first, though:
I just wanted to say, this is the most dedicated I've been to making a track in nearly half a year.
That's huge for me.
Also wanted to say thanks to Jayfk for making this awesome challenge, even if it turned out way differently than I thought it would lol
And another thanks to Client, for teaching me some stuff about frequencies not too long ago. I finally got around to using it in a track, so this was a really fun this to do. I may not have used all I learned, but what I did learn definitely changed how I would have otherwise made the track, and opened up countless opportunities for me during this challenge.
Overall, hats off to everyone, thanks for listening, and I sincerely hope you all try out this challenge as well :)
.
.
Submit your track here: (link is only visible to registered users)
Create an account or Login to write a comment.