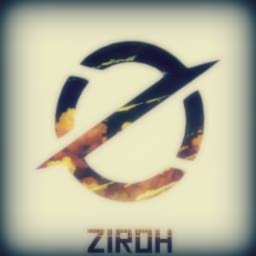 Zir0h
FOUNDER OF FIRMLY GRASP IT SCHOOL OF AUDIOTOOL PRODUCTION (SOAP):
Wanna learn to make music like some of your favorite artists? Wondering how to make a certain sound, trying to sound more professional-grade, or maybe you're just an experienced user looking for a more premium community than what you find on AT? Check us out.
*DISCORD CURRENTLY DOWN FOR MAINTENANCE*
"I will always try to learn and pass on what I know to members of the Community"
-
INFO/RULES/SIGNUP REGARDING SOAP:
(link is only visible to registered users)
-
ANY PROMOS OR A.T.-RELATED QUESTIONS POSTED ON MY WALL WILL HAVE TO BE DELETED. PLEASE POST THEM ON THE DISCORD CHANNEL.
-
=TEACHERS/FOUNDERS=
@GREK
(Official Music Partner)
@niteowl
@Icebox
=UP AND COMERS=
@EscapingReality
@CeRiXyn
To call them diamonds in the rough would be an understatement.
-
How to rightly get your music noticed!
-
ABOUT ME:
From- USA
Favorite Drinks- Whiskey, Orange Crush, chocolate milk
-
IDEALS:
1 Quality over quantity
2 The jealous are often envied
3 Avoid crabs in your bucket
4 Know yourself, then show yourself
-
I talk with one foot in my mouth. I'm just a dude trying to create something worth living for. I'm serious about my goals but I'm a hypocrite like everyone else. I hope most hypocrites are just someone in the process of changing. Hopefully we all want to change for the greater good.
GOALS:
I want to help someone with true potential grow into a successful artist. Oh and AT is lyfe.
Not enough people know about Audiotool. It's an effective tool for anyone looking to get into music/audio production. It would be fulfilling to create opportunities for artists less fortunate and simultaneously promote AT.
-
As always, thanks for listening!
Stay classy, San Fran!
715 Followers 99 Following about 8 years ago Joined