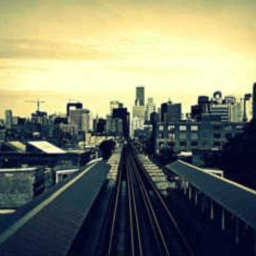 This is one of my favorite work. this is actually the most beautiful complete track i've made. Ever
I am very very VERY Proud of this!!
So, hello everyone! I present you ''Elevate'' ! An Experimental Chill Drum And Bass track!
This is composed of sweet Mountain Pads, found in the Valley of the Low frequencies, where I took my rumbling Sub bass. Those hard drums show the difficulties to breath in high altitude. A sweet long, progression of reverse piano notes up the hill, hoping they'll reach the clouds that compress the pads, the bass, the arp that climb the mountains, the reversed crash, and the white noise, A.K.A the sound of the wind. The melodic piano is elevating itself (means it's levitating) from the ground of the track.
... I forgot to mention the reverb kick that represent the echoes and the background textures that represent... the textures =)
I HOPE that you will enjoy Elevate :D
I love you guys <3
P.S. Last edits for the Piano and the texture were kind of ''Blind mixing'' Shockwave player was always crashing when i was trying to listen to track, i hope its okay!
Create an account or Login to write a comment.