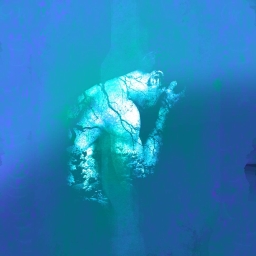 IDM Therapeutics Inc ( Intensified Disease Management )
Presenting the new innovative IDM (Intelligent Dance Music ) drugs for your special medical needs.
###########################################
Sorry, Mir, for this taking so long. I deleted the original setup (link is only visible to registered users) . I recorded all your work into samples, merged most of the sounds together. You may not recognize it tho after my own effects applied when manipulating the samples that were recorded. I know you like industrial and idm stuff so I wanted to make something rough. Crafted some beatbox type drums for this from scratch so it sounds wilder. Hope you like our collab. Thanks / Sila.
#############################
Thanks Sila, for this collaboration. As I told him, that's what I wanted to hear, without having heard it yet. Beautiful work on a draft of a song, of which he made a masterpiece.
The credit is above all his for the result obtained, and this makes me happy because collaborations are needed for this, to create something that you cannot imagine on your own.
I hope you enjoy it.
Thanks again sila
Mir
Create an account or Login to write a comment.