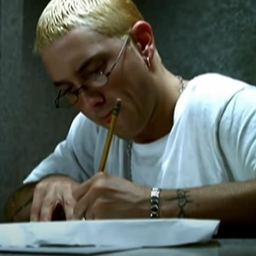 hey! bojur! helloOo0ooO!
This is a fun cover i did that will never turn into a real song BUTTTTTT i thought i would throw it out for fun! i hope you enjoy it, i sure had alot of fun making it :)
**ALL SAMPLES ARE ORIGINAL CONTENT AND PLAYED/ MADE BY YOURS TRUELY**
-
RULES:
1. Don't remix this and claim it as your own- i'm getting REALLY tired of taking my songs down on various platforms smh
2. The remix should be notable to the original, with the inclusion of the vocals. You can take it into any genre you wish
3. hAve fUnNnn
4. REMEMBER a lot of people on this platform are learning how to produce, please build each other up rather than tear down. Give as much constructive feedback as possible
5. YOU MAY upload your entires to platforms such as Youtube and Soundcloud under the condition that i am credited for the vocals. You may not distribute your works onto all platforms (IE Spotify, apple music, etc)
-
**PRIZE**
yes. there is an actual prize this time lol. I will be giving away free po9t merch, or if you wish to not have that, i can instead send the sum of $30 USD (via paypal, cashapp, venmo, etc)
Merch:
(link is only visible to registered users)
-
[DEADLINE IS OCT 15th! REMIX WILL STILL BE AVAILABLE BUT I WILL NO LONGER BE JUDGING AFTER THAT TIME]
Create an account or Login to write a comment.