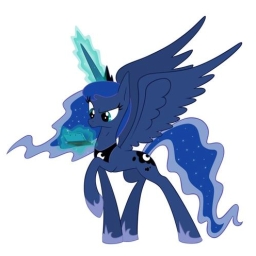 Lunaclipse
I'm your not-very-regular 18 year old guy from England who likes messing around with electronic music. I prefer to be as original as possible with everything that I do. I am just a learner at the moment with Audiotool, but I have been given some head-up by various users of this amazing website. I give special thanks to Artemix and Trill-Pix and a huge thank you to all the users- please keep creating that epic music, guys!
GOALS - I don't need goals. The only reason for me being on Audiotool is to have fun making music when I can and listen to music by others.
My favourite tracks on Audiotool:
Conversion
by
@Ketram
Together (The Largest Collab on Audiotool)
by many, many participants, but ultimately started by
@Ketram
(again)
Absolutely EVERYTHING by
@Gravidon
(link is only visible to registered users) collab by
@Gravidon
and
@Cosmic DaVinci
Ursa Minor
by
@Jacob Tyler
Robot Ninja Pirates
by
@Bluedude
The Crimson Bandit
also by
@Bluedude
And finally, my favourite track on Audiotool - the honour goes to...
Downhill
by
@Olaf
My opinion of Downhill by Olaf:
I've heard that chord progression in so many places, but this uses it the best. Simply awesome - so awesome, in fact, that I can't actually think of any way to describe this with enough praise. THE PIANO: OH MY GOD. That is the best piano I have ever heard on any track in my life. With all seriousness, this is the best track on Audiotool to date. I absolutely adore it to the bottom of my heart.
Twitter: @OkamiChibi
Youtube: TwilightWolfi
52 Followers 46 Following about 8 years ago Joined