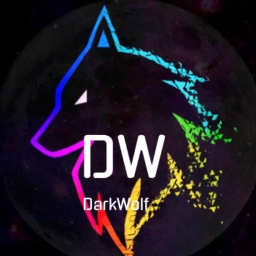 DarkWolf
(Used to be Werewolf0128)
AHEM.
PLS DON'T POST LINKS ON MY WALL!
+ want some salt on that? Its good.
IM 9. SO PLS NO CURSE WORDS. pls.
I like edm ,techno and chiptune.
I am a trans-gender animator. My best friend moved... I have new friends but they are not as close I am also, um, lesbian...
OHGODWHYDIDISAYTHAT.
I usually don't hang out with people in recess... I usually just play soccer with the boys.
I like anime. But the stuff on Netflix. Like Voltron, (The new one) and the dragon prince (Netflix Orig)
I play DOTA and there is a anime show coming out about it, but I am (sadly) to young to watch it.
People I consider fwends:
@EscapingReality
@CeRiXyn
@F39
Go-to music makers:
@CeRiXyn
@EscapingReality
@NightWave
AHEM (again)
I like albino wolves. I love drawing and I am a pesimist, a VERY VeRY VErY VEyR InTESt... Intense Intest intense intest... OK anyway im a very intense pesimist. I am a weeb... I love japanese markers and pens and pencil cases. I like writing stories. I don't know how to make music, so don't hurt your ears.
1st follower: @virusmachine's Time Box
My 50th follower:
@Dj
todoroki
My 60 follower:
@FNF
80th:
@EscapingReality
99th:@-Sync-
100th:✰LILSTRAY✰
Lil Foxy's Padlet:
(link is only visible to registered users)
UNDERATED
@R0ver
@F39
@NOGESI
@chankookua
@XΞNØN
@ILST
@DrGrover
@-Sync-
pls follow them
Something funny from my channel:
(link is only visible to registered users)
103 Followers 222 Following about 6 months ago Joined