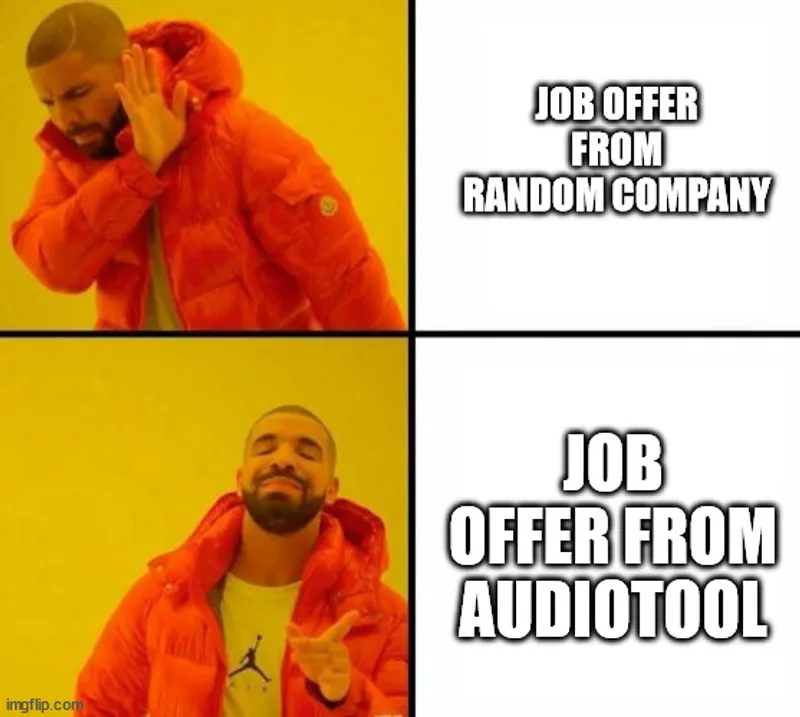 Did you ever wonder what it would be like to work for Audiotool? Now is the perfect time to find out, because We Are Hiring!
We are looking for talented people that are able and willing to build the future of music production on the web. So for the next iteration of our Audiotool, we need some crazy talented people that would like to join us on our challenging journey.
Specifically, we have openings for these positions:
Read more about job descriptions and required skills on our /jobs page.
If you are interested in one of these positions, please get in touch with us at team@audiotool.com and don't forget to spread the word and tell your dev friends about it.
Love from the basement.