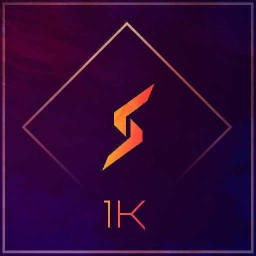 4 digits.
I fucking hit 4 digits.
It feels fucking surreal...
///
At the start of 2014, I didn't exactly make a promise to anyone, but I wanted to hit 100 followers so badly. I wanted the attention so i could make friends with people, rather than having anyone notice my music. Over time, I noticed that I was making loads more friends and before I knew it I was mashing up a bunch of presets together to whip up a 200 track. I've also been trying to catch alex since we were at around 200, with us maintaining a constant 40-60 follower gap, giving me a clear goal whilst allowing me to have a shitload of fun on here.
But now i'm at 1k and i'm still in shock. All of my prese- i mean effort paid off and a milestone that was utterly unimaginable to me back in 2014 has been hit. I love you guys. You give me a reason to wake up looking forward to my day.
///
hvd, I understand everything you have told me and what you were trying to achieve. I don't know if you will see this message but I just want to apologise for what i did. Not talking back to you, but simply taking what you told me too lightly and allowing people to give you shit for that, I'm sorry dude.
///
Some of you may notice that I haven't made anything for my 900. I do indeed have a couple of drafts ready but I will publish them later along with some other failed drafts in an album like lux did or something idk xD
///
by the way feel free to remix the shit outta this fucking ass napkin (simon remix this u fucc)
///
On a lighter note, Enjoy that last chord, as usual
///
I love you guys <3 :*
Create an account or Login to write a comment.