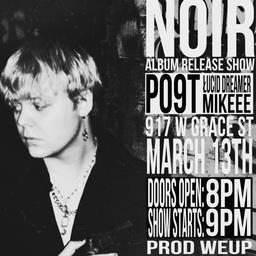 SCRIPT:
-
What is up my mother truckers? I'm slightly sick at the moment so i'm using this AI generated voice to help me with this remix comp today. naw just kidding bro this is my natural voice Witchcraft young flames GBC gang gang gang ya feel? Off rip blood lets get crackin. In third place we have Unknown with some throbbing bass music i was not expecting to hear in this competition- it be bus in. In second place thank you to MXCII for your submission. I always love to hear some DNB entries and this shit was poppin susboy legitness. And in first place we have Late2theparty and zack, Honestly blown away by this song from the super clean mixing to the cute synth leads that play through out the drop. amazing work! thank you to everyone who submitted, this was super fun gang we should deff do this again ya dig? Stream my new album noir that just came onto all platforms last week if you don't your a goofy silly and I'm a steal all your christmas presents. peace n love bitches
-
1st: PO9T REMIX COMP 7
2nd: SNOW (mxcii remix)
-
honorable mentions:
-
-
IF U R IN THE COMMENTS SALTY AB THE RESULTS U LOOK CRINGE. Maybe this comp wasn't the best one to showcase ur skills and the next one you'll knock it out the park. But PLEASE for the LOVE of god do not spam my wall and comment section about how sad you are you didn't place. It comes off as immature, you knew entering this comp that there was a chance I would review ur track and not like it. Call me anthony fantano the way it's "just my opinion" lol
Create an account or Login to write a comment.