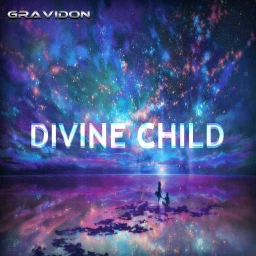 *STAY WITH YOU*
[SONG]
-Gravi's Thought's: I went all out on this one to make up for my lack of effort on the last track. DnB's always been a fun genre for me to work on and this time I managed to throw in some Glitch-Hop elements as well. Really liked how this one turned out. Hope You Enjoy! ^-^
|
[STORY]
-Chapter 9: "Divine Child"
If you had tried to tell me that I was anything but a freak when I was a younger, I would've just read your mind and known you were lying to me as some sort of sick joke. I kinda stopped trusting what people said to me when I was around 10 years-old. I could hear the disgusting truth in people's head, despite what they may have been saying out loud. Going through something like that (along with all the other shit I had to deal with) for so long at a young age opens your eyes up to a really terrible part of the world. However, when I knew my Father wasn't lying to me when he told me I wasn't a monster...and I didn't even have to read his mind. I know no father should ever see there kid that way in the first place, but besides that there was just something so sincere about him when he said it. I knew I could trust him...but just what did he mean when he said Aiden and I have to "Realize Our Destiny"?
FULL CHAPTER: (link is only visible to registered users)
Create an account or Login to write a comment.