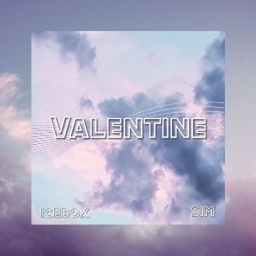 A million stars in the sky,
But you shine brighter, can't deny it
Whenever I look in your eyes,
I can't help myself, I can't fight it
You're a beautiful woman who doesn't know what she could be
If she was ever paired up to someone so loving like me
So let me ask you this, will you be my valentine
Are you willing to call yourself mine
I'm just a man looking for lovin', so please, will you be my valentine
Angels sing when you're near,
Cuz' they know your love is true
With me you've got nothing to fear
I'll be here looking out for you
Repeat Pre Chorus and Chorus
You always know what to say, just talking to you makes my day
I love you with all my heart, I just wish that we're never to part
Repeat Pre Chorus and Chorus
This track is really different from my other tracks and submissions, I wanted to do something contradictory to my usual sound. I actually started production with the bassline, I heard this melody in my head and got inspired. I wanted to make the track as sugar-coating, pop-sounding, and cheesy as possible. That's also where I got my inspiration for the lyrics and the instruments. After the bass, I put down some chords on my keyboard and just transcribed it on a pad. Used real-kit drum samples, and then I wrote the lyrics. I listened to a few pop songs, and the style I sang the vocals in was heavily inspired by Charlie Puth. Simple and clean, is what I wanted this track to be, and sim really helped to refine the production quality of the whole thing, as well as give it that poppy feel. So, that's our track!
Create an account or Login to write a comment.