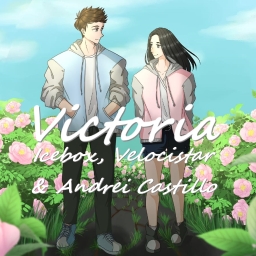 Thanks to @joe for the wonderful chord progression, and to @Velocistar for helping me out with the final mix!
-
Happy Valentine's Day y'all! Started this project around January, during a sleepover when I was super inspired to write a love song for Valentine's XD. So, I got my friends to help me out, and we basically speedran production and finished the song in under 4 days. This song is mainly inspired by Andrew Huang's "Summertime Feeling", y'all should check him out too if you don't know him. We've been so keen to release this, but we decided to wait until the week before Valentine's Day. We hope you enjoy this as much as we did! Now go have fun on your dates ;)
-
As you all know, this track is also to celebrate my 400 follower milestone. Thanks so much to each and every one of you! As such, this track will be my 400 follower Remix Competition as well :D. Simply make a remix of this track (any genre at all) to participate, and your entry will be added to the entries playlist. Prizes are TBC, due date will be on 29th July (my birthday :D). The winning entry will be published on my Spotify.
-
Official Lyric Video premiere: (link is only visible to registered users)
Stream on all major platforms now: (link is only visible to registered users)
Create an account or Login to write a comment.