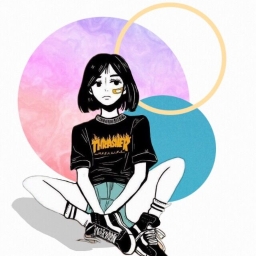 KXD! <3
toffee
| west city origins |
(link is only visible to registered users)
so i've never really shared anything about my life to anybody here on audiotool but now's as good a time as ever
My real name is Bryant, wack ik, but oh well. I just recently turned 18 and I've been on Audiotool for 4 years now - I've been producing for two years on this site. My favorite genres of music that I listen to everyday are Rap, and the occasional sadboy lofi song every now and then. My best creativity for beat making comes from sampling rare and unique things like stuff from my favorite show, Code Lyoko. I've stopped that here on AT, but if I ever learn another DAW I'll hopefully regain my penchant for making heat.
Some of my favorite things to do (besides music) are playing video games, working out, being a huge sports fan (playing and watching), being a good owner to my sweet doggo who's a German Shepherd, and spending time with my girlfriend. I'm 5'10. I love anime and alongside music, its often been my release from reality. I'm heading off to college in September, 2000 miles away from my home state, family, girlfriend, and the only life I've ever known - so we'll see how that goes.
I'm a huge nerd, athlete, weeb, gamer, and the ambivert (both extrovert and introvert) of the century. All I hope to do is make people I come across happy, and provide for my family. Life is a special thing that I hope to take full advantage of. So should all of you. :3
if any of you wanna talk just ask, i'm more than happy to chat on my wall or any social media.
286 Followers 61 Following about 3 years ago Joined