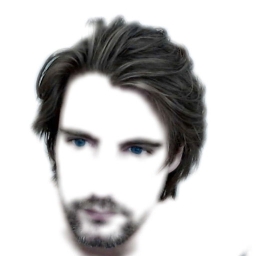 AUDIOARCHITECT
Let's tell something about me, i started making music when i was 3, i was a drummer with knifes and forks on anything that made a sound. when i was 5 my parents made a big mistake by giving me a drumunit, now the neigbours now i am a drummer to. then i bought my first commodore 64 and made music with horrible software like modtracker and such.. then came the atari 1040 ste with! midi in/out.. wow that opened a world of possibility's, before i knew i had a pc and one of my first real tracks came out, made on reason 1. Then i bought a lot of hardware like 909, 303, 808, korg, akai s01, nordlead synths and a bunch of effects, in that time the software synths weren't that good, and i liked the raw analogue sound of the roland tb serie's, in 1998 i performed on dancevalley mainstage right after dj sven vaith. .. so now i am enjoying audiotool so much, the software has grown so much that you can make real hit's with almost studio quality. So people of audiotool, you are geniuses thanks for that!
oh, i have some older soudcloud stuff here, if you like to listen to it please do!! The first 2 tracks are know here, the rest is made with cubase vst, reason, ableton, GEMs2 synth, alesis nano bass, DM5, akai s1000 for the people who wanted to know...
(link is only visible to registered users)
(link is only visible to registered users)
O YEAH, SPAM MY WALL, I DO NOT CONSIDER THIS SPAMMING IN ANY WAY.
JUST A HANDY WAY TO GET TO KNOW YOU GUYS AND DOLL'S AND YOUR ARTISTICAL SOULS..
I WILL LISTEN TO THEM ALL AND GIVE MY HONEST OPINION!
GOALS:
Make Fun
Learn From each other
Comment each others tracks
Make a friend
Get some awesome free music
collab of JamBam & AUDIOARCHITECT
Hardcore Carnivore
08 July 2012 :
Just started TheOneAudioArchitect YouTube Channel
Please check and visit if you like
(link is only visible to registered users)
828 Followers 962 Following about 11 years ago Joined