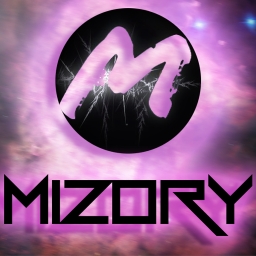 Mizory
*Update* I love all you guys! Thank you for continuously supporting me through the years. If i'm not active you may see me on my Soundcloud posting new tracks! I have been trying to make something new on here as well just so rusty i'm trying to get the hang of it again! Hopefully Soon I will be posting something new here! Stay tuned.
Hey my name is Diente and Im 18 years old, Born August 26th, 2000, I started making music April 8th, 2011. Music has been a great change in my life and I'm super glad that I started making music! Thanks for all my supporters I love you guys!
Check this guy out his music is amazing!
@MassEdge
_____________________________________________________
Goals:
5 Followers *Achieved*
10 Followers *Achieved*
25 followers *Achieved*
50 followers *Achieved 9/21/2012* 50 Follow By
@Sir Slinky
Thank U Bro!!
75 followers *Achieved 10/16/12* 75 Follow By
@ClickZ
100 followers *Achieved 5/7/13 100 follow by
@SKULL KID
Thanks So Much!
-------------------------------------------------------------------------------
New Goals:
150 Followers: Achieved 10:00AM 11-14-13 by
@Gravity {im <3 done}
200 Followers: Achieved (Day I Saw) 1-17-14 @ 7:02pm by
@Funkra
Thankyou so much!!! <3
--------------------------------------------------------------------------------
My Group That Is Shutdown
@Exhibit
____________________________________________________
Collabs With:
@Flare
------->
@MF
______________________________________
AT's Beast
@notoz
@Sir Slinky
@Flare
@Cosmic DaVinci
@AlphaWulf
@DJ Farmer
@Triquend
@dj_kellen
@AnimeGirl
@TRI PEX
@MassEdge
___________________________________________________________
My Brother:
@Killer Goblin
------------------------------------------------------------------------------------------
Track Releases:
Check out my soundcloud for all of my new songs
(link is only visible to registered users)
334 Followers 225 Following about 9 years ago Joined