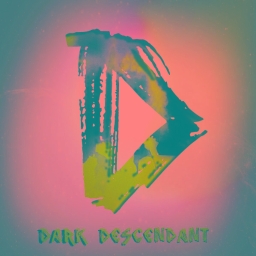 DarkDescendant
Good day people so bored that you're actually reading this. I am DarkDescendant, a 15 year old producer/dj/musician/human/alien/loominati member. I enjoy good music, memes, mlg shit and GOATS! I currently have 69 pet goats living in my basement as well as 420 pet giraffes. I'm an animal lover in case you couldn't tell :P Now here's even more bollocks to read!
To do list:
Join loominaraty (Prehaps...I already have...*inception horn*)
Get 666 followers (no chance)
Get quickscoped by a 6 year old noob camping alligator scrublord
Rek ur mom (I rekt something else of hers too DAAAAAAAAAAAMMMMMMMMMN)
Do acid and marijuana while riding a llama octopus hybrid wearing seventeen fedoras and 360 quickscoping (do it every Friday night XD)
Take candy from a baby...elephant
Badass people to check out! (no links cause i'm lazy like that :P)
Xila (Badass dubstep artist and awesome Audiotooler!)
ExPe (EDM superstar with an upcoming EP!)
Wolfund (Amazing music overall!)
Luxior (I MEAN COME ON, HE'S FUCKING LUXIOR, OF COURSE HE'S ON THIS LIST!)
Teqtoniq (AKA. Chart Thief!)
Kryptic (Just amazing!)
X_____________X (Badass artist, badass name!)
Maestrex/Baestrex/Maestream (Fantastic music!)
Zerod
Blitzreme
Sol3r (Awesome artist with an awesome new album!)
@werb.s
(Great artist in general!)
(link is only visible to registered users) / Aura (Wicked DnB artist who's moving to SoundCloud!)
@Recompense
(New artist who has great potential!)
Me! (Just kidding, i'm TOO badass to be on this list :P)
And that's pretty much all! Now listen to my music instead of reading this garbage :D
So, you're still here? Call me at 6666-666-666 for gooooood time ( ͡° ͜ʖ ͡°)
If anyone wants to work with a bunch of sick artists, join the collab group I set up!
@Epsilon Productions
Ask me for an invite to the details draft XD
456 Followers 456 Following about 5 years ago Joined