contest
HOME OFFICE / Producer Challenge [CLOSED]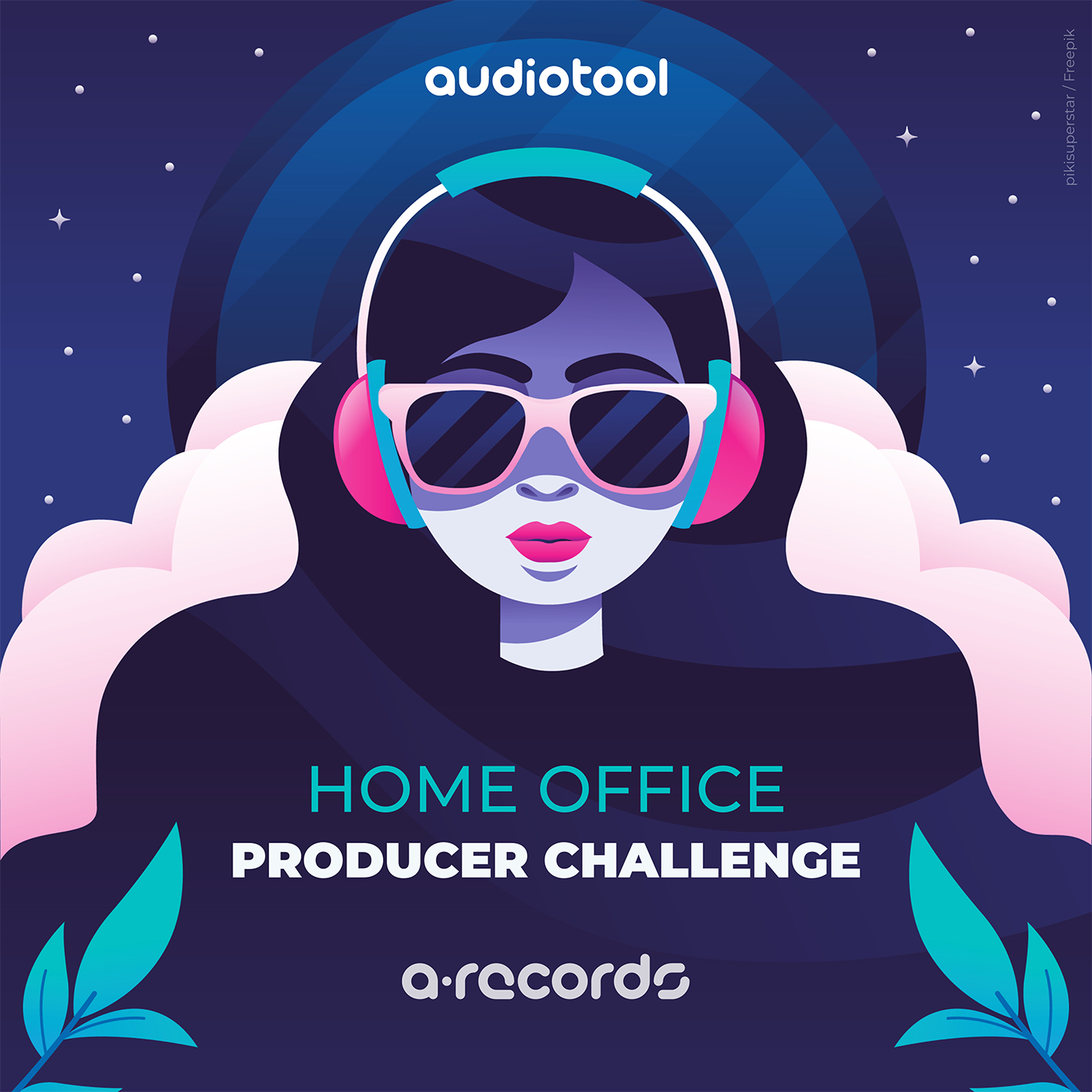 All right, everybody, it's time to get up off the couch. Enough of TV, gambling, and munching crackers. We call on you to take part in the Home Office Producer Challenge. There will be some nice prizes and the best 12 tracks will be released as an a-records compilation at the end. Teamwork is not a must, but will be appreciated as well as using the the Live Recording feature.
We have managed to get together a jury of Audiotool celebrities of the first years to listen to your work and select the best tracks. So show them what has been going on here for the last few years.
Conditions Overview
Rule number one: Produce awesome music with Audiotool
Deadline: Monday, June 15, 2020 CET
ATTENTION: Time to edit republish till June 22, 2020 CET
Prizes:
1. Behringer U-Phoria Studio PRO
Check (link is only visible to registered users)
2. Face masks with Audiotool logo
Places 1-12 will be mastered and published on an a-records compilation
Mastering by Infyuthsion (link is only visible to registered users)
How to join
Post the track link below this post
Write (HOME OFFICE) behind the title
Rules / Requirements
The track must be produced within the time limits of the contest (May18th to June 15th)
The track should include a short description of the production process
Multiple submissions are allowed
If possible mark self recorded samples with a (Home Office)
Collaborations up to three members (One price each member)
Any genre is allowed
Minimum length 2 minutes
New versions of own tracks allowed
Remixes of other people's tracks are NOT allowed
Violation of our terms such as copyright infringements, harassment, hate - in any form - will lead to disqualification
Evaluation Basics / Selection procedure
Each jury member chooses 12 tracks, whereby the best rated one gets 12 points, the second 11 points ... and so on
To determine the winner, these scores are then added together
Each jury member judges independently
For collaborations and tracks using the recording feature there is one extra point for each
A versatile and original use of Audiotool resources is taken into consideration
Considering all the egoism in current international politics we have arranged this contest to bring something stimulating and creatively connecting into our lives. So please play fair and take care of each other.
Submissions Album
HO - Producer Challenge Entries
The Jury:
Astrum
Astrum was one of the first Audiotool superstars. It was a pleasure to see him grow from a beginner - The Crazy Druminator - to such a mature and determined artist. Today, he is on tour live under the name of Zonra - he could already convince us of his qualities in this field live at the audiotool.con in Cologne in 2013 - releasing great albums at regular intervals.
(link is only visible to registered users)
(link is only visible to registered users)
(link is only visible to registered users)
hvd.
hvd started his Audiotool career with very well produced House bangers based on the French scene and over the years has become a guarantor for authentic underground style, which is located somewhere between the classic Detroit and the current LoFi sounds. His basslines, always produced to the point and bursting with originality, are worth special mention.
(link is only visible to registered users)
frigolito
Frigolito 's creativity and musical knowledge is second to none on Audiotool. Be it his Christmas carol singing synth or his contribution to the Moog contest or his live performance with Theremin at Moogfest in Asheville in 2014, he has always caused amazement and storms of enthusiasm without ever having to withstand the pressure of trends and subculture. He has been studying violin and composition at Malmö Academy of Music for the last 6 years and starts studying composition at master level the coming autumn.
Twinkle, Twinkle - Synth Voice
Uprising
Uprising 's sound always had that festival touch ... it smelled of pyrotechnics, foam and confetti bombs - no half measures here. His version of EDM Dubstep was always hard but very danceable and, above all, always at the top of the Audiotool charts. Today his music has become a bit quieter, but not less professional.
(link is only visible to registered users)
Xavi
When Xavi wrote "Please comment, I would love to know ways to improve" under his first, somewhat messy track 8 years ago, nobody could have guessed where the journey would lead. A few years later, with likes approaching 1000, he was for years one of the most successful Audiotool artists. Today he plays at festivals and student parties and releases regularly on various labels.
(link is only visible to registered users)
Cripta
cripta not only once created the slogan "No Pulve no Party", he has also turned it into a way of life. Right from the start he dropped Techno bombs, which he also presented in sweaty sets live as a guest DJ at all Audiotool parties in Europe. Limiting Cripta to Techno would be a mistake: His excursions into Synthwave and Retro Electropop are legendary, but always show the straightness and pointedness of good Techno tracks. Any way you look at it, an icon of the first hour.
THANK YOU VERY MUCH