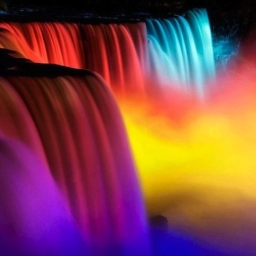 WOLFEYE:
That's right, everyone! Another great track, this time with vocals!!
This track started with an idea I had in class, specifically the Horn sound. I received a lot of help from Zir0h, and I really appreciate all the support he's given me. He taught me everything I know to this day! He was very patient with me (I often didn't understand things)
I think I managed to make a horn that is worthy of respect! If you're interested, just look for it on this track.
I hope you like it!!
Zir0h:
Wow, where do I even start? This track was supposed to be in the upcoming album, but WOLFEYE was so proud of his work, that he couldn't wait to share it. So, we've decided to release this as a single track EP with the intent of it being a teaser (you know, to keep all you fans from getting bored ;D ) but also to give you an idea of the quality and awesomeness you can expect in this upcoming album.
In regards to the track,
As usual, my partner has exceeded my expectations in regards to quality, composition, and sound design. He is truly the perfect student. I could never be the producer I am today without him, but that being said we both have much to learn. We hope this song pleases you as much as it did us. I truly cannot put into words the level of admiration I have for WOLFEYE. Ty for everything
__________
EVERY WORK OF PASSION MATTERS! (does this translate properly?)
__________
"All writing can be crossed out, but what has been said only remains to add."
__________
Verse I:
only a glance,
just a second;
opening my eyes,
leaving out of control;
stuck in my head,
i can't see that;
but damn it all,
just let me show you.
.
Verse II/III:
I feel it burn inside,
taking my body away;
looks like a waking dream,
but out of my control;
that feeling, so strange
deep in my heart,
which is turning into a waterfall.
Into a Waterfall,
Into a Waterfall,
Into a Waterfall,
Into a Waterfall.
.
Verse IV;
As much as I try to stifle,
it gets stronger,
even if i try to overcome;
it gets stuck with me,
there's no chance,
so turn into a waterfall.
Create an account or Login to write a comment.