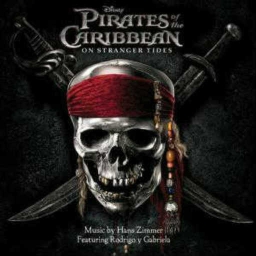 This is an okayyy mix of Pirates of the Caribbean theme songs. See what I did there? hehe :p
Yeah I really think this is one of my best songs, if not best :) I like my dubstep for once!
There's samples, but they're all me made. Growls I made in Bluedude's growl template and bounced them and the other bass is made with FL. Computer got laggy during the creation of this which caused in those bounces. I just couldn't have too many synths. Then I updated Ubuntu and it got faster. Also FL won't open now(WineASIO problems), so I gotta figure that out, but in the meanwhile I got my will back to work with AT :p)
Hope you guys like it! Leave criticism and feedback on the comments please! Comments and feedback are very welcome, because that way I can improve from your knowledge :)
Update: Improved drop, because there were some looping problems. Added growls to end theme and polished the track all around. Let me know if growls don't fit the
Update 2: Enhancements on drop, new lead synth, new vocals before drop, lots of small tweaks around.
Update 3: First drop is awesome now! 2nd drop don't have time to change today
Update 4: FINISHED! Hope I win now! :D
Create an account or Login to write a comment.