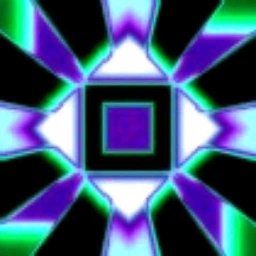 *NEGATIVE SAGA FINALE*
This World Was Once A Peaceful and Serene Land. But Everything was Destroyed by the Negative Energies. There Were Very Few Lives Spared. The "Dark-Prince" Was One of Them. Now He and the Remains of His People Must Make A Journey to a New Realm to Rectify Their Mistakes. There, They Will Find...Divinity
*DNB MARATHON*
And so it begins. Ladies and Gentle-Audiotoolers, I present, "Rectify", the Finale to the Negative Saga and my most emotional DnB track yet. It's also the first of six songs in my DNB MARATHON! I thought I'd try out other styles of DnB, so this track is a bit different than previous ones. There's no bassdrop and I created a unique type of Sub-Bass using my Violin Trance Pad preset and a Slope effect. This is probably as close as I'll get to Liquid DnB.
*ALSO*
Alot of People/Groups Inspired me to make this including:
Xilent, Blackmill, Nu-Direction, Above & Beyond, And Halo 4 (Yes, The Game)
Go check them out if you haven't already.
Hope You Enjoy :]
*NEXT TRACK*
The Divine Saga Begins With a New Era of Light in, "GENERATIONS"
Create an account or Login to write a comment.