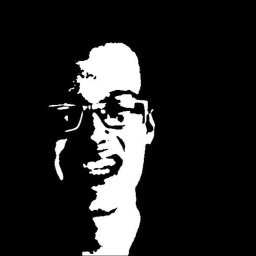 Qua-Z
Short Version: I make pretty much everything, but try to come up with my own originality in my tracks.
Long Version:
I have been making music for the past... 6 years. I have made around 150 - 160 other songs on other studio's like garage band and soundation. Now that I have been gone from this site for a while, because I was using garageband, I am going to come back, because though garageband does improve the quality of the track in so many ways, you can only use it so much.
As for experience in musical instruments, I have absolutely no musical training save the bare minimum I learned in some music classes I took in school. And, even in those I, with my constant need for experimentation of sounds, never really listened to my teacher (sorry Mr. Bader). I pretty much get all the training from listening to various artists that have unique sounds to me. As for learning this DAW, or any for that matter, I just learn as I go. I have too strong an interest in music to give up.
_____________
As for the various artists, these ones in particular have had the most influence on me:
Aphex Twin (Ageispolis, Taking Control, Vordhosbn, Xtal, Green Calx being my fav's)
Infected Mushroom
Fat Boy Slim
Deadmou5
Daft Punk
Grammatik
Solar Fields
Wintergatan
KNOWER
Jack Conte (launchpad series)
_______________________________________
As for soundtracks:
Tron Soundtrack (most recent Tron)
Skyrim Soundtrack
Deadcore Soundtrack
Deus Ex Mankind Divided Soundtrack
The Book of Eli Soundtrack
Rome Total War Soundtrack
300 Rise of An Empire Soundtrack
And my all time childhood favorites: Star Wars, HP, and Naruto Soundtracks.
_______________
My goal of this hobby is to make people happy with the sounds I create. Feedback from you guys and girls would help a lot. Constructive criticism is welcome as well. So if ya don't like it tell me why so I can improve on whatever it is.
My soundcloud is: (link is only visible to registered users)
So, with that, have some fun!
57 Followers 65 Following about 6 years ago Joined