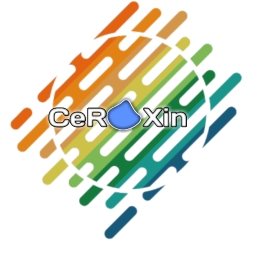 CeRoXin
Thank You For The Feedback, It's Helped Alot... I AM CECECIN
I would have never got this far without AeRos, Zee. or gingerzebra most definitely cannot forget stormdrain ngl
(link is only visible to registered users) < My Server
I'm always free for a collab
_Short desc_
I'm doing this because alot of reasons, 1: its fun af and a learning experience, 2: Tbh it's another skill to brag about to my irl friends. i'm not doing this for the popularity, i just want more people to talk to, help, etc. if i somehow manage to get money from this. imma take the chance but for now. i just want more people to talk to xD
-
15.
Male
Dumb Af
use to be called underated
happy to get anything
i guess a nice guy as alot of peeps say
favorite presets: *Needed arps Cero*, *CeRoNix Lead 2 (not v2)*
___________________People i Consider Friends__________________________
@EscapingReality
@ZEE
@Stormdrain
@GingerZebra
@Alko⚡
@gravity80
< check this dude out, he's more underated then me...
@CryoSummer
< new (ish)
_______Special Followers____
1st Follower=
@EscapingReality
10th Follower=
@Pu1sar
25th Follower=
@ItsMyton
(personal milestone) 30th follower=
@Sheath.
@joVee.
< Because he's jovee xD
@XculE
< well um its the anime dude himself xcule. tbh i was suprised
@Vadym's Day ♪
< the cover maker himself :D
Every peep that follow me is special to me :D these are just milestones (And Popular Peeps)
______________
Cover by
@Vadym's Day ♪
, but i edited it a little.
31 Followers 18 Following 3 weeks ago Joined