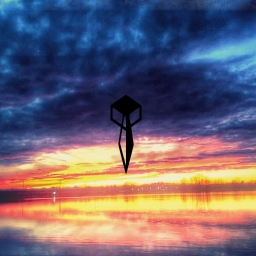 тяєкк
"More than machinery we need humanity. More than cleverness we need kindness and gentleness. Without these qualities, life will be violent and all will be lost." ~Charlie Chaplin
-
I took and edited the picture that is my profile picture. The sunset was on December 23rd, 2014. I took the pic at a nearby lake.
-
I want to produce all kinds of music: liquid DnB, ambient, riddim, trap, chillstep, etc...
-
16 | NW Indiana | Male | Aromantic Asexual | Agnostic (leaning towards Zen Buddhism) | I am not homophobic, racist, or prejudiced in any way. | Open-minded and full of opinions.
Has just hit a creativity block. :/
-
50 followers! :D (6-7-14)
100 followers!! :DD (7-12-14)
150 followers!!! :DDD (8-27-14)
200 followers!!!! :DDDD (11-1-14)
250 followers!!!!! :DDDDD (1-16-15)
300 followers!!!!!! :DDDDDD (7-24-15)
-
@Snarez.net
@Wrighteous
@[dotaki. ライト. b e a t s]☁
@Vectorshock (DARKLITE)
@Matthew Krown
@DEVILAPPLE
@ottomontgomery
@Impavid
@neo. (remix comp)
-
COLLABS
(link is only visible to registered users)
Setting (Full Version) (Ft. Xim)
(link is only visible to registered users)
(link is only visible to registered users)
PhysiK - Discovery