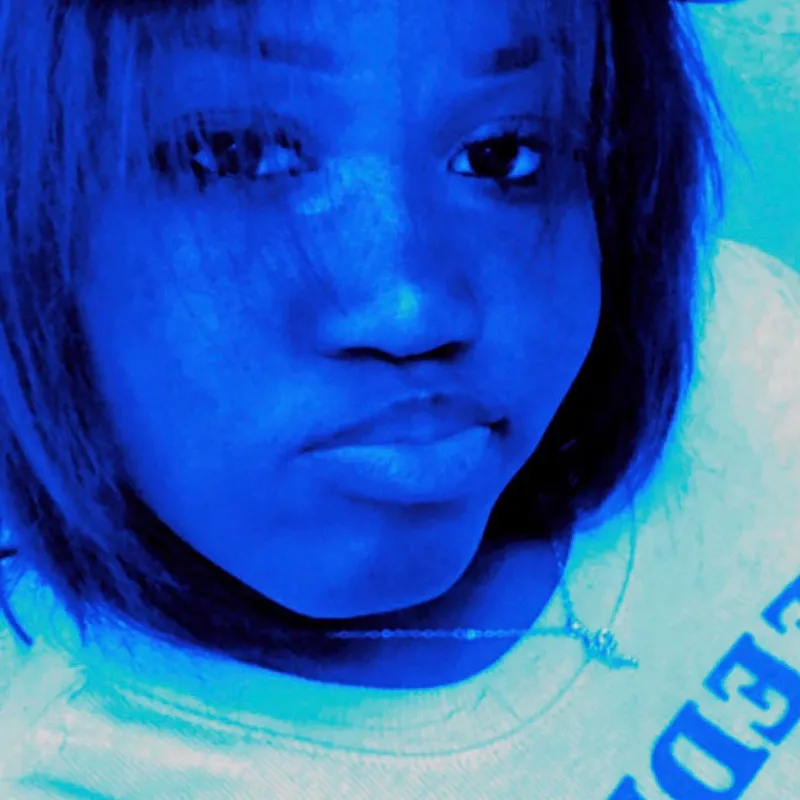 ▽Momo▽桃. is undoubtedly one of Audiotool's top-notch users. Just over 100 followers separate her from the artist's top ten, which would make her the first artist in it who has been active on Audiotool for less than five years. Her self-confident manner [editor's note: "snotty" was probably not a good choice of words] certainly doesn't go down well with everyone, but we can agree that this kind of polarization makes her a true star. Especially since she manages to transport this fearlessness into crisp pieces of music that are always truly entertaining and figuratively full of funkiness, no matter to what genre they belong.
Please carry on delivering many more kick-ass beats in the future!
Interview:
My name is Monique, I am from Africa / Nigeria and I've been with Audiotool for a rough estimate of 4 years. I mostly love all types of arts because it inspires me to express myself as much as I possibly can. I am currently working towards becoming a cosmetologist and will keep music very close to me in the future. I like drawing I like singing I like talking to people I like making music (obviously) I like ONLY cheese pizza >:0 I LOVE positive people
Describe the style of music you produce
My music is always in the style of what I'm currently feeling that day. Happy, sad, mean, toxic (lol), expressful, joyful and creative. I always make sure that only I can hear whatever my music says to me. I would consider myself very fluid in music making although I don't experiment that well on it. I mostly create trap and house music because it's the music that moves me more than all the other genres.
What is your musical background and when did you start making music?
I actually don't really have a musical background, I just really needed something to calm my nerves so I really just searched up "things to do when you're bored" at around 9 years old, and I started loving music so much that I wanted to start my own music. At first I would start off by copying other people styles until I found mine. I started on a site called "Looplabs" and I thought I would never get better until I got to Audiotool …
What is your favorite Audiotool device and why?
My favorite device on Audiotool is definitely going to be the Matrix. Hook anything up to that thang and you got yourself some space music. lol. But the Matrix captures even the simplest melodies and adds creativity and life into them.
What is your favourite trick in AT/What technique do you always use?
My favorite trick in AT is how bouncy I make my Trap beats sound. I can automate them from the top to bottom, so it gives it that catchy bouncy sound.
Have you ever had a writer's block? If so, how did you deal with it and what do you recommend to your colleagues?
For a fact I have had writers block, multiple times, and I personally just go to the studio and go absolutely bonkers fam. I deal with it by drafting, erasing then drafting again. until I find what makes me happy. Writers block can definitely make you feel like you want to give up, but don't get to frustrated with yourself and make sure you're not too busy in your personal life.
What has helped you the most on Audiotool to improve and widen your musical horizon?
Honestly the two main things that have helped me improve on Audiotool is the support I get from the community and close ones, and my passion for music.
What do you like most about Audiotool? Is there anything you would like to suggest?
I like the community the most on Audiotool: I like how friendly and welcoming people have become. I would say that there are a lot of underrated artists on here that I think deserve to be show-cased also but never do, so if there was any way to make that happen that would make me mucho happy.
Your message to the community:
Don't listen to your parents when they say music can't be a career, cause it can. This isn't 1956 anymore guys, people are definitely getting paid to be artists. Don't let people bring you down either, there's something they think they know that they really don't. There's something you know that they don't and vice versa. Never get slept on, be active, get people to check out your beats, not for likes...but for crit and judgement. Encourage even people around you to check them out please. Getting publicity is NOT a one-way ticket, that's why I can't give you advice about it, because even I am not completely happy with where I am right now. But thanks for listening anyway, really appreciate you all ❤️
Social/Musical Links
Soundcloud: https://soundcloud.com/daminique-139114613
Instagram: https://www.instagram.com/iss.me_monique/
Edition Audiotool Album
Track #1:
Fluctus x Lvoe - Cradle by Fluctus
This track was probably what got me into melodic trap and future bass.
[[EMBED:https://www.audiotool.com/track/k2zr9ywxc9w4//]]
Track #2:
WΛTΣRPΛRK by Cr✩sh*
This track is probably what got me into heavy trap music
[[EMBED:https://www.audiotool.com/track/dnhjmoeu99pl/]]
Track #3:
mystic by O R I O N
This track is probably what got me into melodic dark trap ❤️
[[EMBED:https://www.audiotool.com/track/23nlfxmoc/]]
Track #4:
lowrider (flip_) by seb (P3)
This track is probably what got me into bouncy trap
[[EMBED:https://www.audiotool.com/track/ii9n2yau33yt/]]
Track #5:
Sad Boi Skio: HW ###### by TteeraBeats
This track is probably what got me into trap with percs!
[[EMBED:https://www.audiotool.com/track/hz8myp561/]]
Track #6:
Iris. by ▽Momo▽桃.
This track encompasses my creativity and got inspired by many of the artists below.
[[EMBED:https://www.audiotool.com/track/rtwybpe299/]]
Full Album