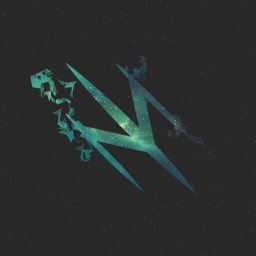 Jetdarc's 300 Follower Remix Comp Results
|
[CLOSED] Remix will still be open, but no additional entries will be counted. Republishing is not allowed until after the results.
~~~~~~~~~~~~~~~~~~~~~~~~~~~~~~~~~~~~~
This is crazy.. I had 200 followers only a couple of months ago and i'm already at 300 now!! You guys are just really amazing, and im glad to be around you all. No matter how cheesy my thank you messages are, I am always very sincere with them and I really appreciate the support i've had up to this point!!!!
-----
I'm gonna keep things brief so you wont have to do so much reading.
-----
~~||Prizes||~~
-----
0th place- something wholesome
|
1st place- $10 (Paypal preferred), Likes, Follow, Collab, Mixing for 3 tracks, Shoutout
|
2nd place- $5 (Paypal preferred), mixing for 1 track, shoutout
|
3rd place- $1 (Paypal preferred), Shoutout
-----
~~||RULES||~~
-Must be longer than 1 minute
-Must be similar, but not identical to the original
-[UPDATED] Must use either the melody/arp or the chords, but you can change the timbre of them if you want
-Any title, Cover, and Genre is accepted
-Republishing is only allowed BEFORE the deadline
-Collabs aren't allowed
-Must be made in Audiotool (unless you want to import specific instrument melodies and such)
-you don't have to use the effects already on the required instruments, just the notes
~~||DUE DATE||~~
4/27/2019 10:00 AM EST
-----
Also, check out my new album Astral Aurora Part 1 if you're interested :)
Create an account or Login to write a comment.