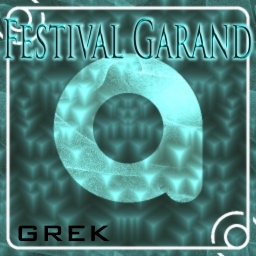 Hello, everyone! Welcome to ATD20!
Before you begin working, please read and understand the rules for this competition below.
- 1. All tracks must have remix enabled.
- 2. Your track must be published after the start date (nov 6th), and before the end date (dec 19th).
- 3. Remixes of other tracks are not eligible. This includes remixes of non-Audiotool tracks.
- 4. Everything must be made in Audiotool. The only exceptions are physical instruments and short one-shots that you have permission to use.
- 5. Only ONE submission per artist. If you make multiple tracks, you must specify which track you are submitting for judging before the end date.
- 6. NO samples with copyright.
- 7. Put "ATD20" in the tags. This helps us find your track.
- You don't need to title your track, but it helps us out a ton!
- Collabs are allowed!
- - - - - - - - - -
Prizes are to be announced at a later date.
- - - - - - - - - -
Audiotool Day is about making what you feel to be a representation of what you can do. This is your chance to get yourself out there and heard. Make the most of it!
You have until December 19th to submit your track. Good luck and work hard!
__________
LADIES AND GENTLEMEN
In celebration of the day of audiotool 2020, here I bring you another song full of energy and balance for your party.
with special care in the feature of each syntetizer, so that everything fits correctly (at least I think XD)
Well, without further ado, here's my entry for audiotool day. hope you enjoy it!
__________
EVERY WORK MATTER!
"All writing can be crossed out, but what has been said only remains to add."
Create an account or Login to write a comment.