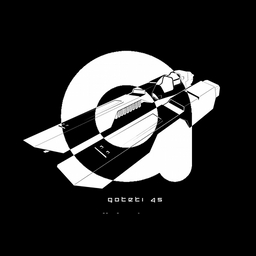 First of all huge shout out to the audiotool day team!
Since the rules are very strict regarding sampling here is what I have to say for myself:
I used a snare oneshot that I created in another draft. I will most likely publish the template, maybe with a little tutorial.
The kick is a kick a generic kick oneshot so…
Same for my hihat oneshot.
I used the beloved lyn collin "think break" as additional percussion. It's rather in the background.
I used percussion and hats from another draft, highpassed and resampled it as a top loop. Just as background percussion.
I used field recorded nature sounds.
I used a text to speech bot that is reading out a quote from Nick Land's "Meltdown" (link is only visible to registered users)
Some risers, an impact, a dub chord stab and a reversed crash where used. I got those royalty free and Audiotool approved samples from the sample pool. I encourage everyone to check those sample, they are really nice and provided for free from new loops. All samples where processed in some way.
Everything else was created in audiotool!
I also attempted to do some mastering inside the DAW and I think it came out quite good. I might publish a template and tutorial for that as well.
Thanks for reading all the way thru lol. Please note I did this in like 3 days since the deadline is really close, so some ideas are kinda thrown together. Maybe I'll redo the track when the contest is over.
Create an account or Login to write a comment.