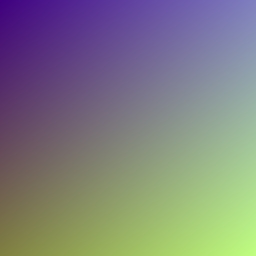 Inavon
Legendarily endorsed track:
Seek the Light (Soon)
Good stuff:
@ShivaCult
@Sonic Particles
@ᴉlqɐH
@brain-walker
@Jambam
@Mikke
Need to check out:
@The Seahorse
@Christian-Chrom
@Lyon (done)
@LowFeel
@lumen
@hangoo/
-
Trance. Psychedelic, Goa, psybient.
"THE WETTER THE BETTER!" -the great legendary master Inavon
-
About me: 80-year-old h0rny male from the San Francisco Bay Area. looking 4.0 a h0rny gRL that would love 2.0 be naughty with me ♥. I love running very much. I hope you do, too, so that you won't become bored running through my mind.
-
Collaborations:
With
@Sigma
:
@Trancefreak & Sigma
With
@Bluedude
:
@TheTwoMusketeers
With
@Ketram
:
@Ketram & Inavon
With
@Syntax
:
@Syntax & Inavon
-
Hell, everyone's doing these goals.
Goal 12: NEVER!! make dubstep. Ever - Failed:
Green Skies
Goal 11: M̶a̶k̶e̶ ̶b̶e̶t̶t̶e̶r̶ ̶p̶a̶d̶s - M̶u̶s̶t̶ ̶m̶a̶k̶e̶ ̶b̶e̶t̶t̶e̶r̶ ̶p̶a̶d̶s̶.
Make better pads than
@Syntax
- It was a fight to the death. I'm dead.
Goal 2: Get Joa's attention - Done
Goal 8: More followers than
@Infyuthsion
- wtf am I on this will never happen
Goal 6: Mute someone - Nope
Goal 2.5: Scroll to the end of Infyuthsion's wall - Done
Goal 5: 1000 followers-
Obligatory 1K Followers Fake Future Bass Remix Competition
Goal 1: Join Audiotool - Done
Goal 7: 200 followers - Done
Goal 3: 500 followers - Done
Goal 9: Get a better name - Formerly Trancefreak12, now Inavon. Thanks, Bluedude.
Goal 10: Use Audiotool more - I will always be working at this one.
Goal 4: 100 followers - Done
Goal 7.5: Khaumpreass moar Baounscily than
@Syntax
- It's a fight to the Baounsce.
Goal 24: Make dubstep with real dub - Nope
Goal Inavon: Psytrance, goa trance, ambient, psybient.
Goal Inavon 2: Get Charles Farewell to notice me.
Goal Inavon 3: Get on Ultimae.
1184 Followers 33 Following about 8 years ago Joined