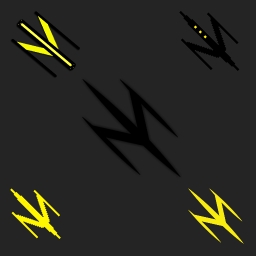 Jetdarc's 2000 Follower Remix Comp Results
--
IF YOUR REMIX DOESN'T SHOW UP IN THE REMIXES TAB, PLEASE POST IT ON MY WALL
--
I never really expected to get 2k at all, but god damn guys this is really amazing!!!! I've come a long way since I first joined audiotool, but to reach 2k followers is absolutely unreal. I thank you all for this, and I will continue to create the air wiggles for you friendly people :DD
_-_-_-_-_-
[RULES]
1|Your remix MUST NOT sound identical to the original. It can sound similar, as long as its not too similar (ex: ONLY adding drums and changing the pitch, stuff like that is discouraged).
-
2|You must use the Chords or/and Melody in a recognizable way, nothing else in the provided draft is required. You can edit the sound design to your liking as well :D
-
3|Any genre, title, or cover is allowed.
-
4|No collaborations this time.
-
5|You may only republish BEFORE the remix comp ends and AFTER the results have been decided.
-
6| Must be at the very least 1 minute long
7| If your remix is marked as failed, I will not count it.
-_-_-_-_-_
[PRIZES]
0th: A slap on the ass
|
1st: $25, Collab, Shoutout on all media accounts
|
2nd: $10, your mom
|
3rd: $5
_-_-_-_-_-
[DUE DATE]
6/25/2020 at 12:00pm est
Create an account or Login to write a comment.